Stardew Valley's next big update brings new farm map, separate funds in multiplayer
Hopefully worth the wheat.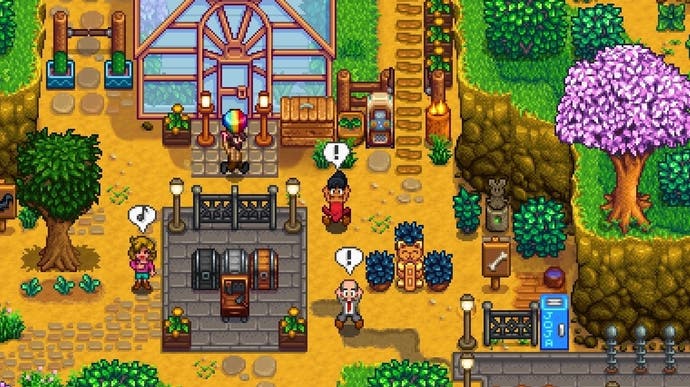 Phenomenally popular farm-life sim Stardew Valley's next major update is on the horizon, and developer Eric "ConcernedApe" Barone is starting to open up about what's in store - including a new farm map and more.
Stardew Valley's forthcoming update, if you haven't been keeping track of your version numbers, will be known as 1.4 (1.3, you might recall, added a very-long-awaited multiplayer mode to the game) and Barone describes it as "a big one".
Part of its various additions include a brand-new farm map titled Four Corners, which will be available both in multiplayer and solo games. And if you're curious, there's the tiniest glimpse of its layout in the screenshot below, first shared on Barone's Twitter feed.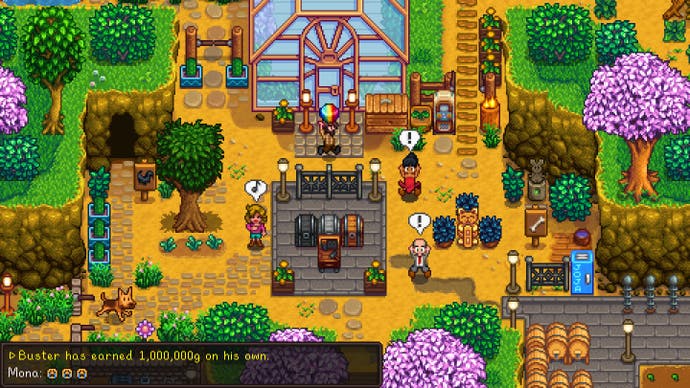 According to Barone, the new map will be "perfect for the much requested 'separate money' option in multiplayer" - which, as you can probably imagine, gives participants in a co-op game the chance to do away with the shared money pool seen in the 1.3 update.
Those playing on an existing farm when the update arrives will maintain their shared money pool, but can visit the Mayor's house to divide funds evenly among all players (and can dump it all back into a single pool if they change their minds again later). Anyone starting a farm from scratch can decide how they want finances split at the start of the game.
Although players will still be working together toward the same goals - and will still share resources like caves, mines, and the community centre - the update is intended to give more independence to individuals, leading to "some interesting gameplay", according to Barone.
There's no release date for Stardew Valley's 1.4 update just yet (whatever else it may hold), but Barone says it'll be coming to PC first, with console and mobile versions to follow.