Starcraft, Guild Wars and State of Decay designer reveals MOBA Gigantic
A big, big love.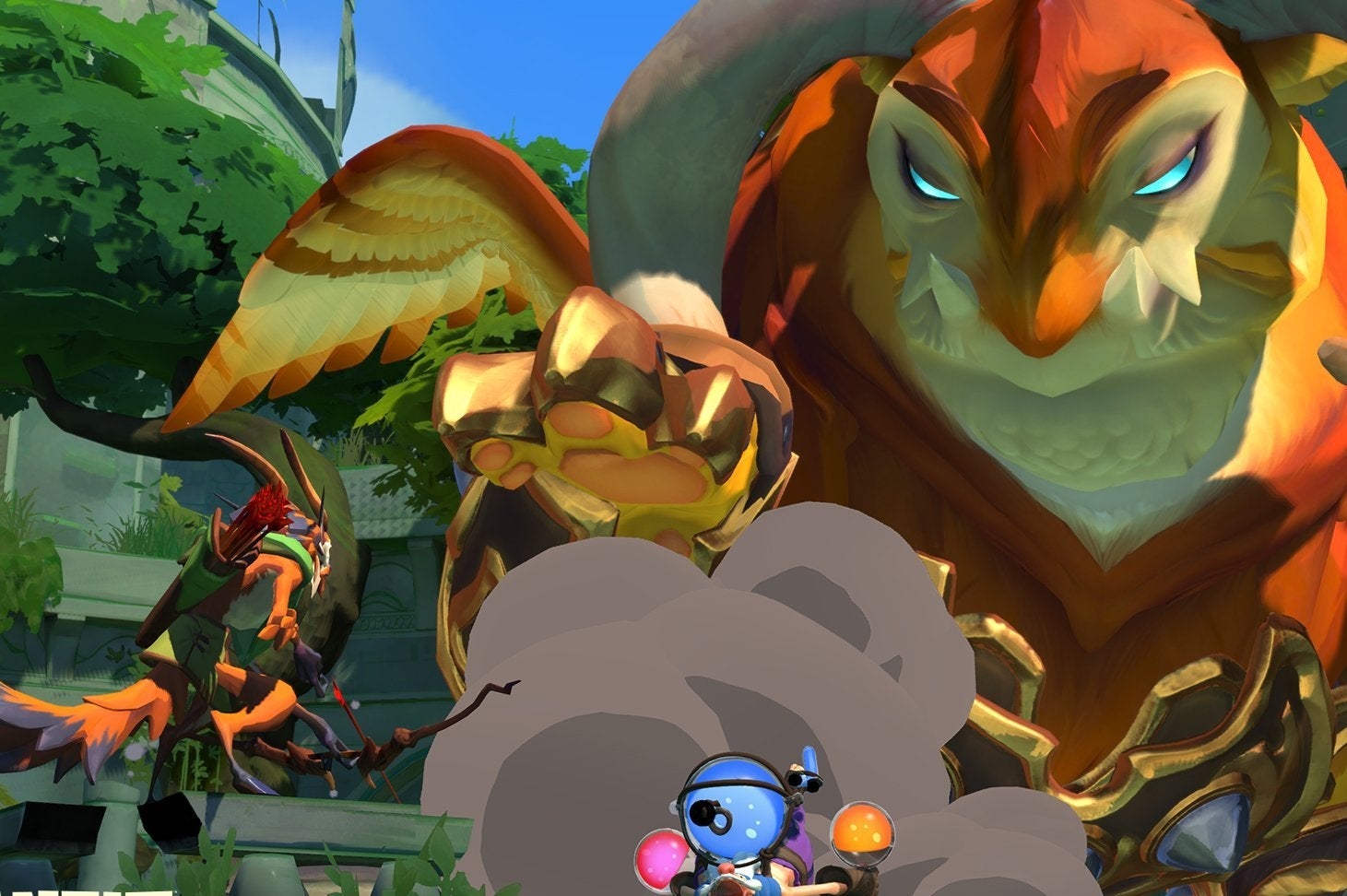 Starcraft, Guild Wars and State of Decay lead designer James Phinney is now heading up development on Gigantic, a free-to-play PC action-MOBA at new Seattle-based studio Motiga.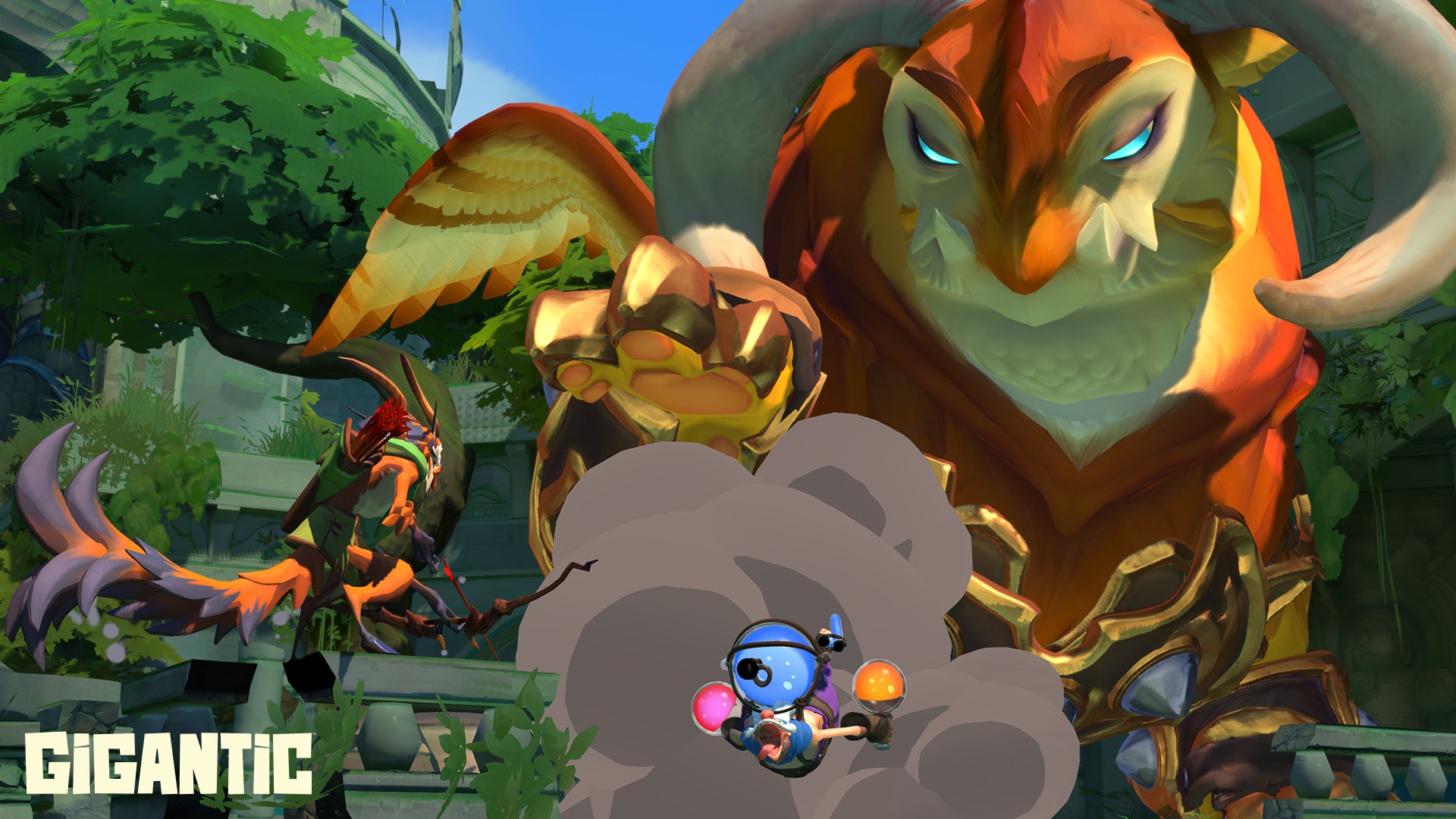 Words like "free-to-play" and "MOBA" tend to get a bad rap these days, but Gigantic flips the Dota and League of Legends formula on its head where players fight alongside a colossal guardian with the goal being to slay the other team's humongous AI beast.
The game will be played in a behind-the-shoulder third-person perspective where you can sprint, dodge, aim, etc. You'll be able to choose between various class-based characters then upgrade them on the fly.
"From the very beginning, our goal was not just to make an awesome free-to-play online game. We wanted to make the best online game, period," said Motiga co-founder Chris Chung, who was the former CEO of NCsoft's North American and European operations and chief strategy officer at Trion Worlds.
Based on the its teaser trailer and screenshots, Gigantic is certainly a pretty game and it's got some rather prominent talent behind it at the 46 person studio.
You can sign up for the Gigantic alpha here.