Gigantic in trouble as developer suffers big layoffs
Cross-play MOBA banking on investment.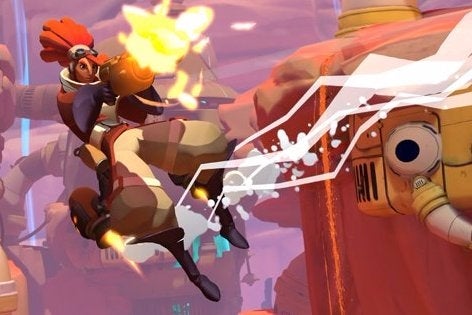 Gigantic, the MOBA notable because of cross-platform play between Windows 10 and Xbox One, looks in trouble after its developer suffered big layoffs.
In a blog post Motiga announced what it called the "temporary" layoff of a "significant" percentage of the studio.
"Our financial situation is such that we are unable to continue supporting the entirety of the studio at this time," read the post.
There are "active and promising" talks with potential investors, Motiga said. Unfortunately, they haven't led to a deal - yet.
And it looks like Gigantic, currently in closed beta, will suffer as a result of the layoffs.
"While we intend to continue supporting Gigantic game services for as long as we are able, the reality is that a decision of this magnitude will impact all departments across the studio, an impact that will be felt by our community of beta testers as the services they depend on will operate without the key staff on hand to support those services."
Will the game come out? Its future seems uncertain.
"It is of course our goal, and our deep hope, that we are able to secure the necessary funding in the near future in order to bring Gigantic to market.
"Our goal at this time is to work aggressively to identify the resources we need to rehire the members of the Motiga family that were laid off today, securing our financial future so that the Gigantic community can continue to work with us to develop this title, and ultimately bring the complete Gigantic experience to the marketplace."