Starbreeze reveals fantasy adventure Brothers: A Tale of Two Sons
Dudesons.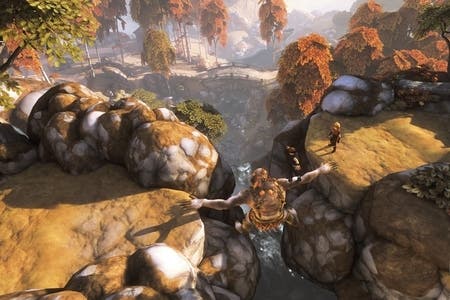 The Darkness developer Starbreeze along with publisher 505 Games have announced their upcoming collaboration Brothers: A Tale of Two Sons, due next spring on XBLA, PSN and Steam.
Previously known under its working title P13, Brothers is unsurprisingly about two boys tasked with gathering the legendary Water of Life to cure their ailing father.
The game is being developed with Swedish filmmaker Josef Fares, who has won numerous awards for his films such as Zozo and Kopps. He said he "wanted to combine the deep, engrossing storyline of a film with the physical experience of a video game, allowing players to emotionally connect with the characters as they trek across sweeping, interactive environments such as peaceful vistas, foreboding forests and dangerous mountainsides."
Check out its pastoral forest environments in the debut trailer below.