Star Wars: Squadrons is a dogfighting experience landing this October
TIE-in.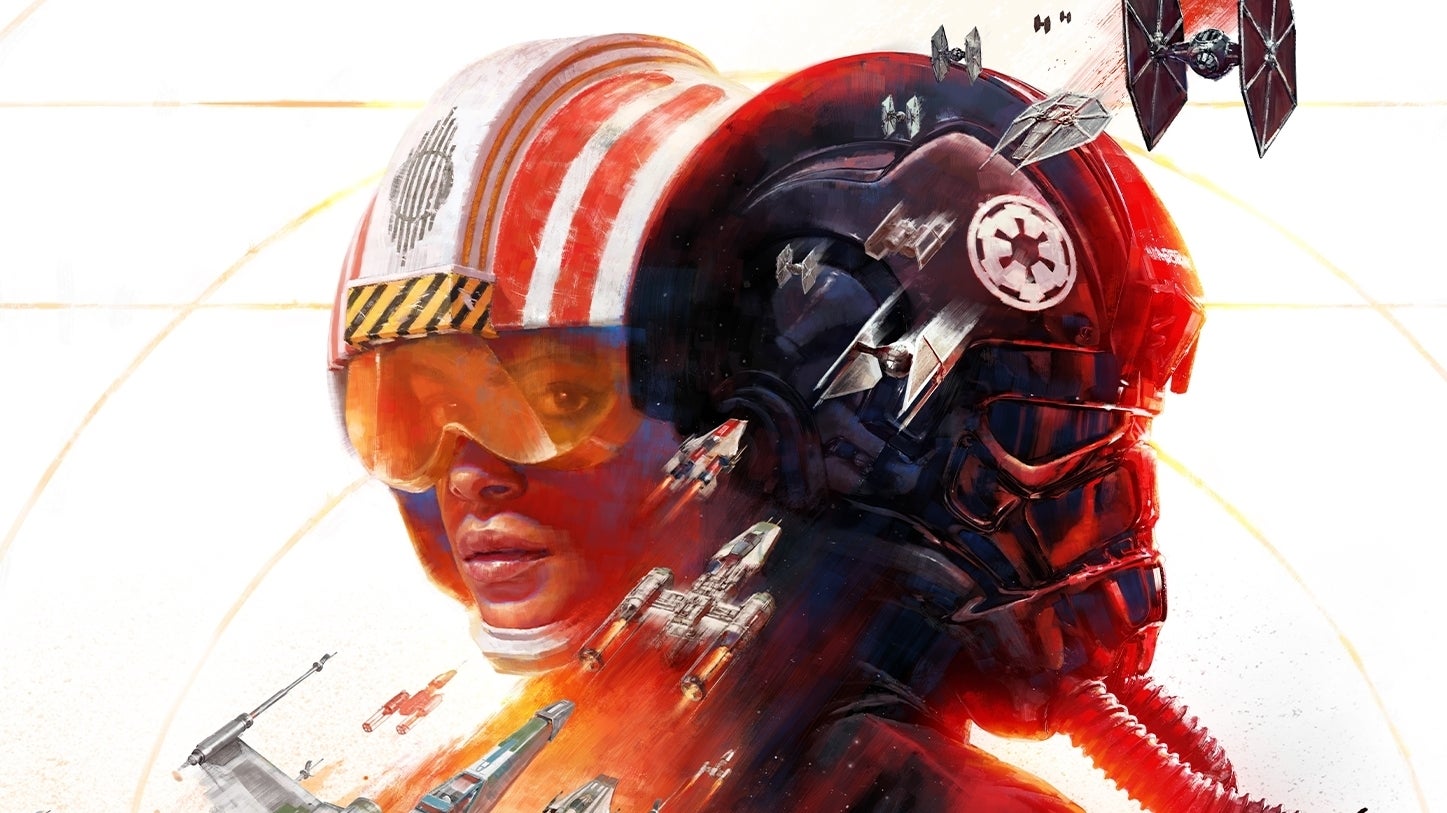 After popping up a little early on the Microsoft Store, today we've finally been given some details on Motive's upcoming Star Wars title Star Wars: Squadrons, a starfighter game that promises players an "immersive, first-person space dogfighting experience".
Made by Motive Studios in collaboration with Lucasfilm, the game is set during the final days of the Galactic Empire after the events of Return of the Jedi. That probably means no Death Star space battles, unfortunately - but it should be interesting to see the new shift in power towards the establishment of the New Republic, told through "thrilling 5v5 multiplayer dogfights, monumental fleet battles, and an original story".
The single-player story is focused on the immediate aftermath of the Battle of Endor, and will let the player switch between the perspectives of a New Republic pilot and Galactic Empire pilot as they battle. I'm assuming the two main characters are the ones displayed in the announcement trailer, but the press release also promises a "diverse cast of original characters" and "some cameos from familiar faces in the Star Wars galaxy". Blink and you'll miss him, but Rebel pilot Wedge also appears to zoom past in the cinematic.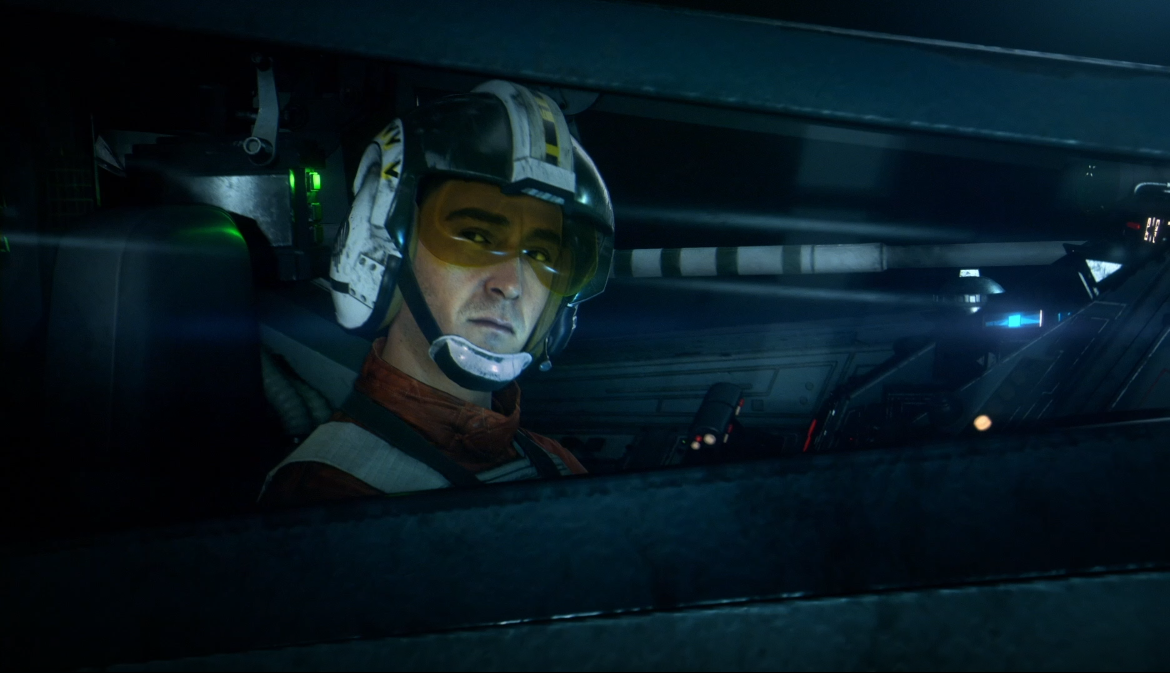 As for the multiplayer, you'll first plan a skirmish with your squadron in the briefing room of your chosen side, before stepping into a variety of different starfighters from both fleets. Fleet Battles will see the two sides compete to destroy the other's flagship, while Dogfights sound like a more traditional team deathmatch mode. Pilots will be able to adjust the composition of their squadrons to suit their playstyle, and complete objectives "across known and never-before-seen locations, including the gas giant of Yavin Prime and the shattered moon of Galitan". If Yavin Prime sounds familiar to you, that's because it's the planet the first Death Star was orbiting when it was brought down during the events of A New Hope. Intriguing.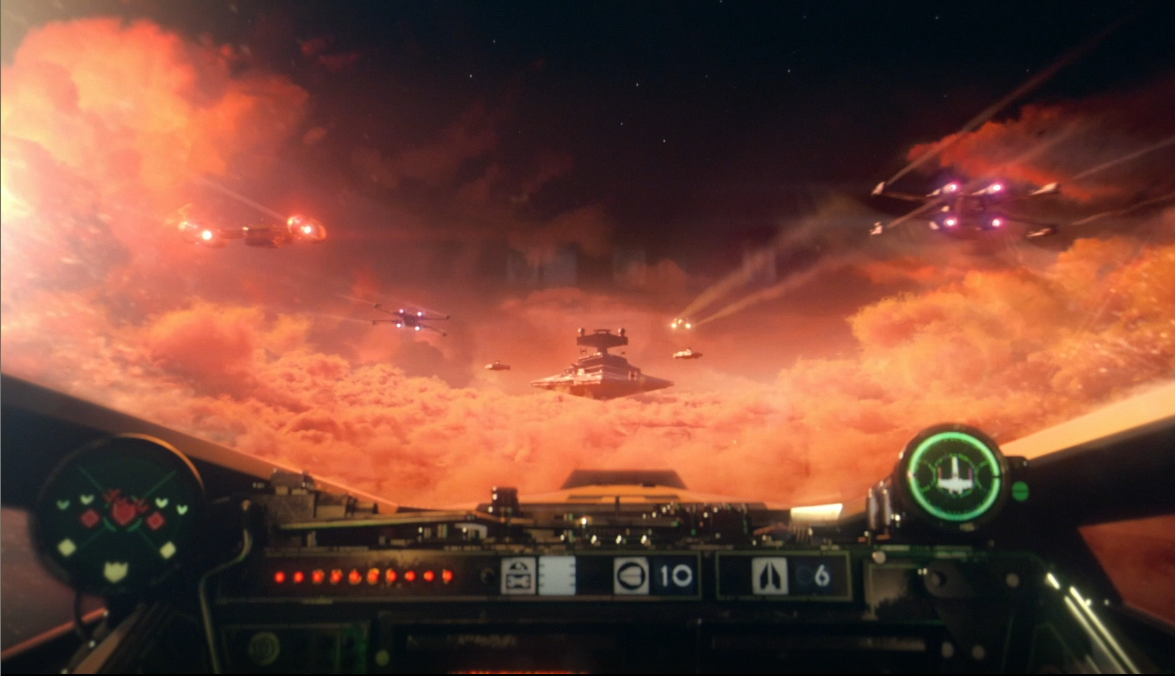 It also seems Squadrons will allow players a fair bit of freedom to customise their ships - but don't worry, these can only be earned through gameplay. Ranking up will earn components such as "weapons, hulls, engines and shields" to change the performance of their starfighter, while you'll also be able to earn cosmetics to pimp the cockpit, ship exteriors and your pilot's appearance.
"We created this game for every Star Wars fan who has ever dreamt about soaring across the galaxy in their favorite starfighter," said creative director Ian Frazier. "We've been able to create a high-fidelity starfighter experience with an authentic storyline that invites Star Wars fans to explore never-before-seen corners of the galaxy in their own ship."
Star Wars: Squadrons releases on PlayStation 4, Xbox One and PC on 2nd October, and will be playable via VR on both PlayStation 4 and PC at launch. It's already available for pre-order for £34.99, details of which you can find here. Oh, and there's also cross-play support: so now you can battle for the future of the galaxy with all your friends.