Star Wars: Squadrons Epic Store pre-orders unlock X-Wing in Fortnite
Report in.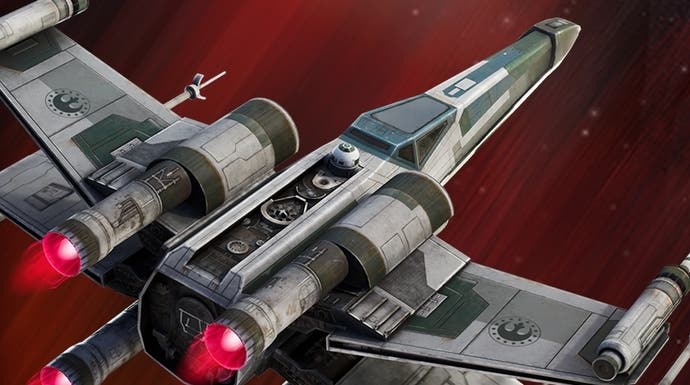 Pre-order the upcoming Star Wars Squadrons via the Epic Store on PC and you'll unlock a free X-Wing in Fortnite.
The iconic Star Wars ship is available to buy separately via the in-game store today, priced 1200 V-Bucks. If you buy it first there before placing an Epic Store pre-order, you'll get the V-Bucks added to your account instead.
Today saw the release of a snazzy new CG trailer for the game, which showcases its Empire hero Varko Grey. Honestly, I'd been a little unsure how connected I'd feel to a random TIE-Fighter pilot blasting heroic X-Wings out of the sky, but this cinematic does a great job: