Star Wars savings strike back on Steam, PS3, Xbox 360
Order 66 per cent off.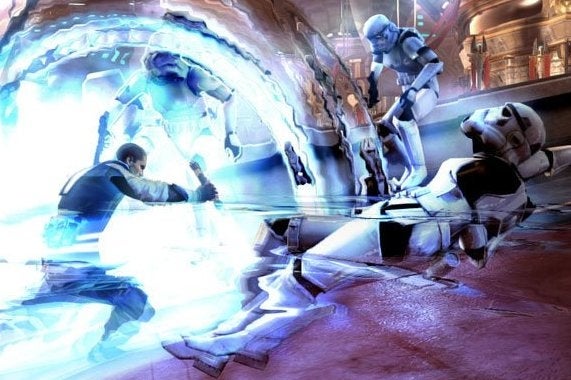 Steam has discounted more than a dozen Star Wars games by 66 per cent in celebration of this year's "May the 4th be with you" weekend.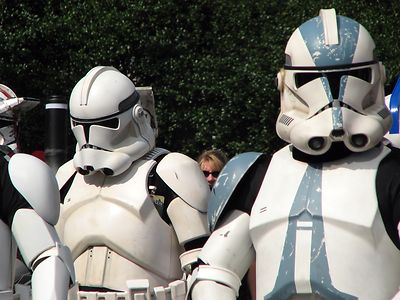 The large selection includes Star Wars: The Force Unleashed and its sequel, Knights of the Old Republic and its sequel, Dark Forces and its sequel, Battlefront 2 and Starfighter.
There are savings on Xbox 360 Star Wars games, too. The current Deal of the Week sees Lego Star Wars: The Complete Saga and The Clone Wars both half price.
Star Wars: The Force Unleashed, its sequel, plus DLC, are all cut in price too.
And there's a free "May the 4th" Disney avatar item. Look out for that.
PlayStation also has a range of discounts across PS3, PS4, PS Vita and PSP.
The Force Unleashed 2 and various DLC is on offer for PS3, while Star Wars Pinball is currently reduced for PS3 and PS4.
Star Wars: Battlefront 2, Lego Star Wars 3 and Star Wars: Force Unleashed for PSP/Vita are cheap too.
After the recent Star Wars: Episode 7 cast announcement we're expecting to hear more movie news this Sunday, 4th May. It's likely too early for related game details, too, but you never know.
Battlefield developer DICE is developing Star Wars: Battlefront while Dead Space developer Visceral has roped in Uncharted director Amy Hennig for its own mysterious Star Wars project. BioWare is also expected to be working on something beyond The Old Republic.