Star Wars Battlefront 2 is bringing Scarif back from the first game
Rogue fun.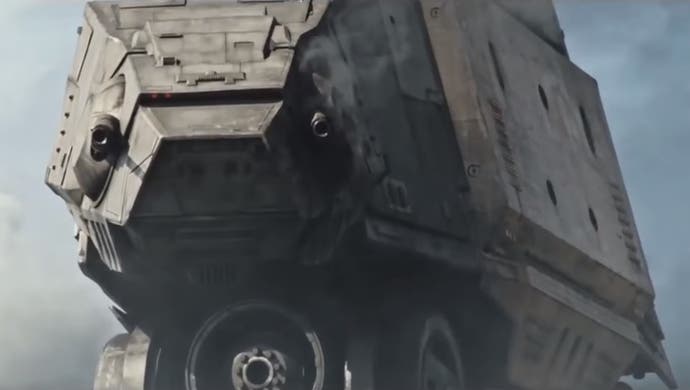 The planet Scarif is coming to Star Wars Battlefront 2, developer DICE has announced.
Scarif was one of the more popular locations from 2015's Star Wars Battlefront, and arrives in Battlefront 2 as part of the Age of Rebellion update. This update, due out in February, revolves around the Original Trilogy of films.
"This includes bringing specific planets to both Co-Op and, later on, Supremacy," DICE explained in a post on reddit.
"We know that many of you have been requesting this and we're incredibly excited at the prospect of playing as Luke, Leia, Darth Vader and more, through both Co-Op and Supremacy.
"With the arrival of the Original Trilogy we will make a name change: Capital Supremacy will simply be known as Supremacy. We're renaming this game mode to encompass all eras as the upcoming Original Trilogy variant will be fought exclusively on the ground.
"During development, we looked at the experiences that both Death Star II and Scarif would offer, deciding that the Age of Rebellion would be focused on ground-based combat, which is a better fit for some of the more iconic locations we have available. It's hard to imagine leaving the Death Star to go to a capital ship, let alone having to deal with the shield that surrounds Scarif. But, don't worry - it's still the same great Supremacy experience, just focused on ground-based gameplay."
Scarif is the tropical planet setting for the big battle in 2016 film Rogue One. Here's a clip:
And here's Scarif from Star Wars Battlefront:
Meanwhile, DICE detailed how BB-8, who arrives in Battlefront 2 on Monday 3rd February, works.
"Known for his courage, BB-8 will play his part as an offensive hero," DICE said. "This will help balance out the light side, which currently has a support-oriented roster."
The baddies get BB-9E:
"While BB-8's bravery helps him charge into the battlefront, BB-9E is cold, calculating, and will play more of a support role, fitting in nicely with the dark side Hero roster."