Square Enix: another mistake like Final Fantasy 14 could destroy the company
A Realm Reborn won't be released until it's ready, director insists.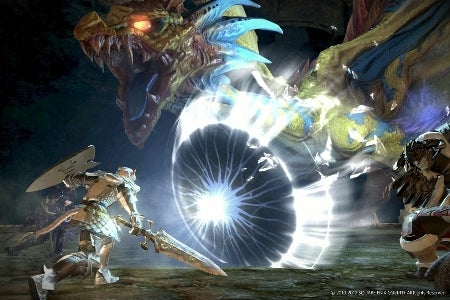 Another mistake like Final Fantasy 14 could destroy Square Enix, the man charged with saving the game has declared.
Producer and director Naoki Yoshida told Kotaku he feared Final Fantasy 14, the MMO that launched on PC in 2010, would be a failure even before release because of the negative reaction from beta test players.
"When I heard that it was going to go on sale as planned, I thought, that will probably be a big mistake," he said.
Yoshida believes FF14's biggest error was that it wasn't modern enough. He said he would have had its creators play Blizzard's World of Warcraft for a year for inspiration. "I think it would have been good if they tried seeing what happened if they turned World of Warcraft into Final Fantasy," he said. "So, because they tried only to make something that was different from FF11, they ended up with not much of anything."
Final Fantasy 14 A Realm Reborn is a reboot of the game. Yoshida, with the help of the best of the best from inside Square Enix, has created a new MMO that, he insists, won't be released until it's ready. It's currently scheduled for release at some point in 2013.
"We won't make a mistake like FF14 again," he said. "If we did, it would be like at the level of destroying the company."