Square cuts back on Final Fantasy 14 servers
Now only 10 Worlds, down from 18.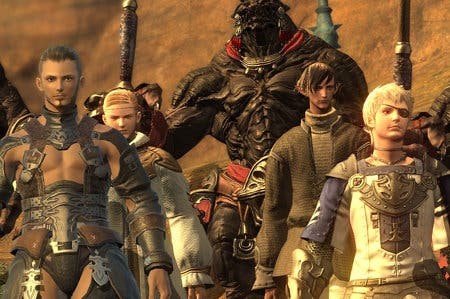 Embattled Square Enix MMO Final Fantasy 14 is shrinking, with the developer announcing a series of server merges.
As detailed on the game's official site, the number of Worlds is being reduced from 18 down to ten as of 27th March.
All players will be required to re-assign their characters to one of the new servers. If you fail do so by the 19th March, Square will automatically choose one for you.
"This World merge is intended to improve the player experience during the period up to the launch of FFXIV Version 2.0. New Worlds may be added in the future, for example after the relaunch or when player numbers increase," read the announcement.
For more detail on how to go about making the change, see instructions on The Lodestone.
Square's MMO has had a very difficult first 18 months. After garnering negative reviews and disgruntled player feedback, all subscription fees were waived until last month.
Version 2.0, along with the long-delayed PlayStation 3 launch, are expected to go live either late this year or in early 2013.