Splinter Cell: Echoes comic covers the gap between Conviction and Blacklist
Hopefully it will contain fewer people standing around saying "Fisher!"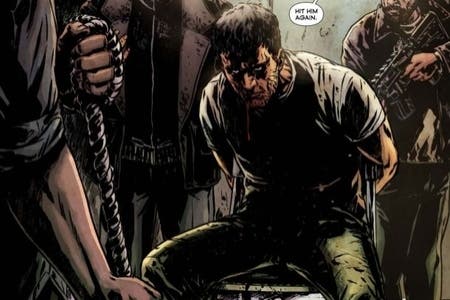 Ubisoft has announced a full length Splinter Cell graphic novel due next year to cover the events between the upcoming Splinter Cell: Blacklist and its predecessor Splinter Cell: Conviction.
Splinter Cell: Echoes is being written by Nathan Edmondson (Ultimate Comics: Iron Man) and illustrated by Marc Laming (Planet of the Apes).
In an interview with IGN, Edmonson said that Ubisoft was working very closely with him "giving input, encouraging ideas, helping us to better understand the Splinter Cell world, but they have never harnessed our creativity."
Edmonson has worked on several spy series in the past and noted it was he and Laming's work on The Activity - which is shockingly not a contestant on The Jersey Shore, but rather a military thriller - that caught Ubisoft's attention.
The author said that he found Fisher to be a "bad ass" character with "a history so truly rich he lends himself obviously and easily to storytelling beyond the game."
"Sam is a complicated character with a broken and dark past. His attitude, his technique is all very anti-Bond, anti-superhero," Edmonson explained. "He's also something of a slave to his ideals and his country; he's always been in service - he's never really been free. What he has ever done, has been done out of duty."
While the comic is based on a game series, Edmonson is making its accessibility to newcomers a priority. "One of our goals was to create a book that was enjoyable to gamers and non-gamer crowds alike," he explained. "There's certainly some fun fan-service in there, but we treat the characters and story in the same way we would if this was our original creation."
Thus is won't matter if you can't remember what happened at the airfield. And since it's a comic, we won't keep mishearing Grímsdóttir as "Grim's daughter" and get really confused.
If you were curious what Sam Fisher looks like in shorts, check out a few excerpts from Splinter Cell: Echoes below.