Splinter Cell: Blacklist Wii U advertised at GameStop - report
Before Ubisoft has announced it.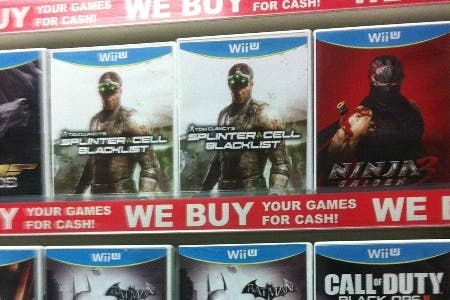 A Wii U version of Splinter Cell: Blacklist is being advertised by GameStop in Ireland. Publisher Ubisoft has yet to announce the game for Nintendo's console.
Officially, Splinter: Cell Blacklist is due to be released next spring on PC, PlayStation 3 and Xbox 360.
But Wii U box art is already on shop shelves alongside copies of Call of Duty: Black Ops 2, ZombiU and Assassin's Creed 3, a photo from NeoGAF shows.
In June, US retailer Best Buy briefly listed the game on its website, too.
Ubisoft declined to comment on the matter when questioned by Eurogamer this afternoon.