Splinter Cell Blacklist Ultimatum Edition has a watch in it
But no remote controlled aeroplane for the UK.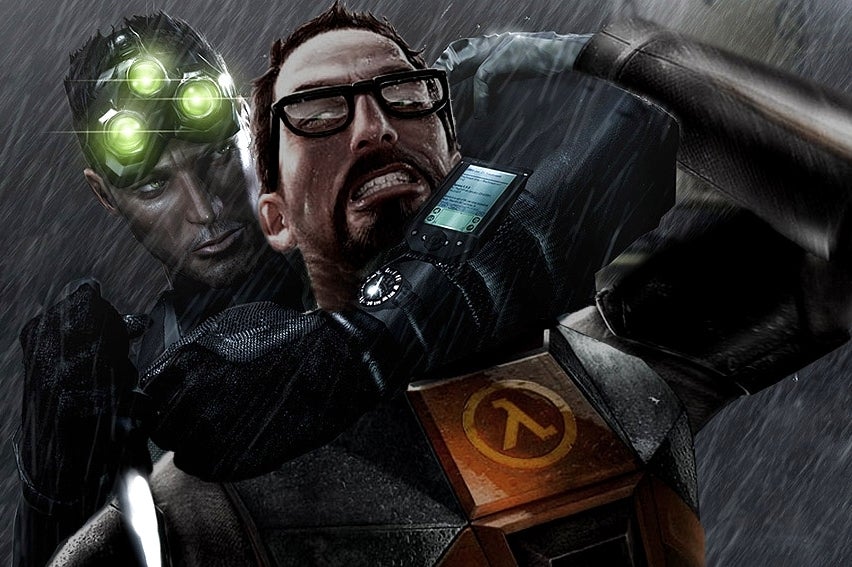 Why produce one type of collector's edition for a game when you can make loads? Good old Ubisoft.
Splinter Cell Blacklist has a collection of Collector's Editions, the most eye-catching of which contains an actual watch. This is the Ultimatum Edition, although I can't find it listed at any shops yet and therefore a price.
Inside is a Spec-Ops digital watch, a 24-page Splinter Cell graphic novel, extra single-player and co-op multiplayer game maps and some extra digital items: Gold goggles, Ghost boots and an Upper Echelon Suit.
It's not as snazzy as the $170 Paladin Aircraft Edition of Splinter Cell Blacklist that comes with a remote controlled aeroplane that can fly at 35mph!
GAME has the UK-exclusive on the 5th Freedom Edition of Splinter Cell Blacklist. Inside are a steelbook case, a 24cm Sam Fisher figurine, a 96-page graphic novel, those same maps and even more digital bits and bobs: five pieces of gear, five suits and five weapons.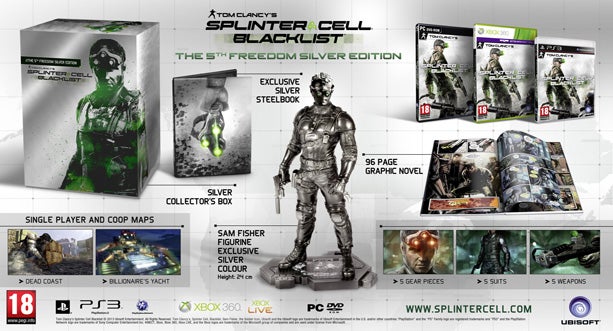 The 5th Freedom Silver Edition looks more or less exactly the same, apart from it has an "exclusive" 24cm Sam Fisher figurine and a silver-finish steelbook case. Oh and it's exclusive to uPlay, where it costs £80 on PS3 and Xbox 360, and £50 on PC.
The Upper Echelon Day 1 Edition (another GAME exclusive, apparently) is a more modest affair. It packs the extra maps, a suit, a pair of goggles, a Ghillie Suit and early access to an Assault Rifle.
And that's not all.
Pre-order Splinter Cell Blacklist from Amazon and you get more or less same, although the Ghillie Suit is swapped out for some Tactical Gloves, and the early access weapon is a shotgun.
None of the versions come with a throat-stab.