Splinter Cell: Blacklist sneaks onto Wii U - rumour
So says Ubisoft employees' resumes.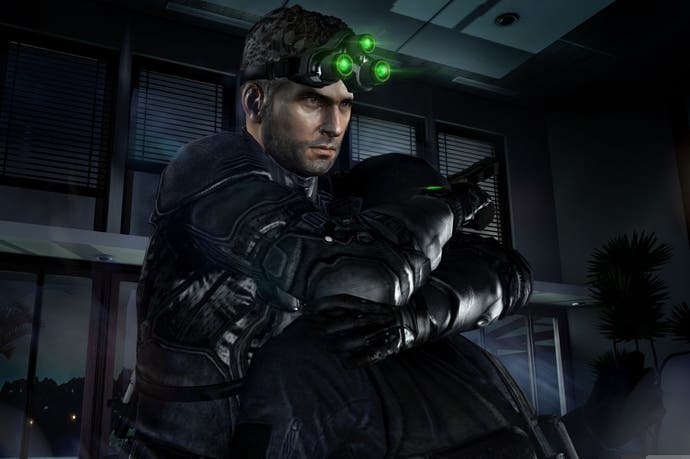 Splinter Cell: Blacklist, the next game in Ubisoft's popular stealth series, looks like it might be heading to Wii U according to a couple of developer resumes.
Ubisoft level designer Pascal Allancon noted that he was working on Splinter Cell: Blacklist for Xbox 360, PS3, PC and Wii U (thanks, GoNintendo). The profile has since been edited, but we have a picture of it in its "before" stage.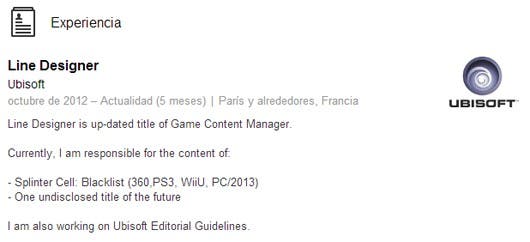 Corroborating this report, a second resume was spotted by Joystiq of game tester Robin Dhar who outed the Wii U version of Blacklist as well. This resume was also updated to remove the console's mention, but we have an image of it below.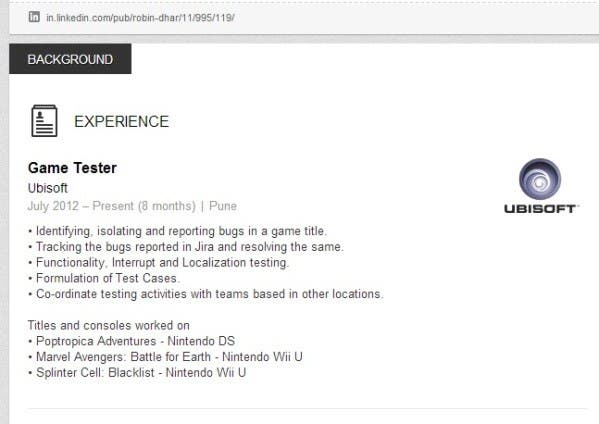 We've followed up with Ubisoft about this and will report if we hear any confirmation one way or another. A Wii U version wouldn't be completely out of the question as Ubisoft released its multiconsole Assassin's Creed 3 on Nintendo's new platform. Plus, Blacklist has less clavicle torture now, so it wouldn't feel as out of place on the Wii U.