Spelunky HD heading to PC this summer
Also coming to PS3 and Vita.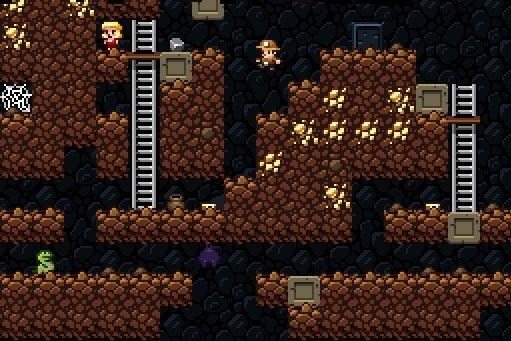 The enhanced HD version of Derek Yu's cult-classic platforming roguelike, Spelunky, will be coming to PC this summer, developer Mossmouth has announced.
While Spelunky was originally a PC game, its remake was an XBLA exclusive that launched last July. According to the announcement on Spelunky's official site, the XBLA reboot will launch on Steam and GOG, followed shortly by the Humble Store.
Previously, Spelunky HD was announced for PS3 and Vita, where it's also due this summer.
EG-contributor Lewis Denby gave the XBLA version of Spelunky top marks in his review, and the game taught Ellie Gibson everything she needs to know about motherhood.