Spelunky Daily Challenges now on PS3 and Vita
Making this the definitive version.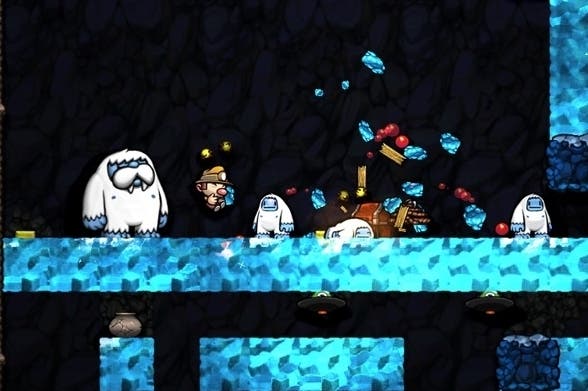 Spelunky's gobsmackingly brilliant Daily Challenge mode has been added to the PS3 and Vita versions of Spelunky as a free title update, creator Derek Yu has announced.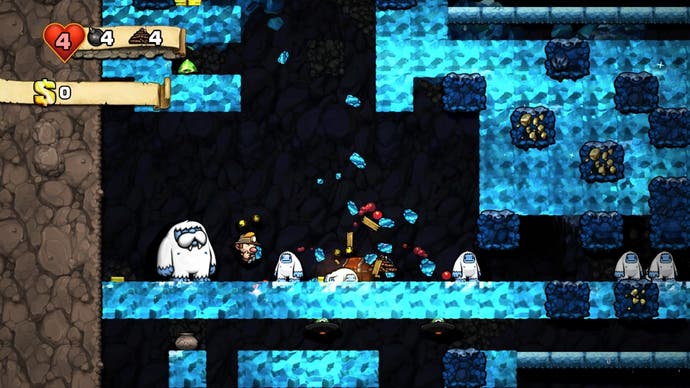 For those unaware, the Daily Challenges - previously a Steam-exclusive - take the randomly-generated game and structure it so everyone gets the same level layouts on the same day. The kicker: you can only play through a Daily Challenge once, so if you die, you must wait until the next day to try again with an all new map. This way everyone's on the same playing field and you can't practice (though you can look up Let's Plays of others tackling the death gauntlet de jour at the Spelunky Explorer's Club, but I'd highly recommend only watching these after you've made an attempt yourself).
Additionally, this update addresses the PSN port's slowdown and a bug that prevented certain Trophies from being earned.
While the port's been handled by third-party developer Blitworks, it's a fine rendition of the game with a couple of fringe benefits. For one, the Vita is the only version of Spelunky to have off-screen local co-op - so players needn't stick together for camera reasons - and it's a Cross-Buy affair, so buying it once unlocks it both on both Vita and PS3. Being the diehard Spelunky fan that I am, I previously toggled back and forth between the Steam and PSN versions: the former for Daily Challenges and the latter for playing on the go (or in bed, i.e. the comfiest way to play games). Now the PSN version offers the best of both worlds.