SpellTower is finally coming to Android
Zach Gage's brilliant word puzzler available later this week.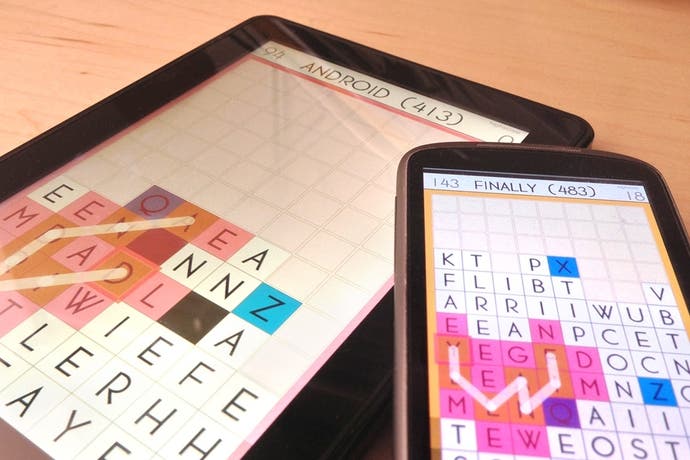 Good news, Androiders: Zach Gage's maddeningly wonderful word game SpellTower is finally coming to Google Play and the Amazon App Store. It should be available on 7th March. Hey! That's this Thursday!
Why is this exciting? Because SpellTower's brilliant. Think of it as a pressurised word search, in essence: perfect for short, very intense play sessions and potentially useful - according to Rich Stanton - when it comes to offing elderly relatives.
The Android version will include all the same features as the iOS release - minus word definition look-up, which is a little discombobulating - and it will support over 1800 Android devices, including all Kindle machines. Highscore lists will be available through ScoreLoop, and you'll get multiplayer via local wifi, too.
There's no word - ha - yet on how much it will cost, but it's £1.49 on iTunes, if that's anything to go by.