Spec Ops: The Line gets free co-op DLC
Double the soldiers equals double the death toll.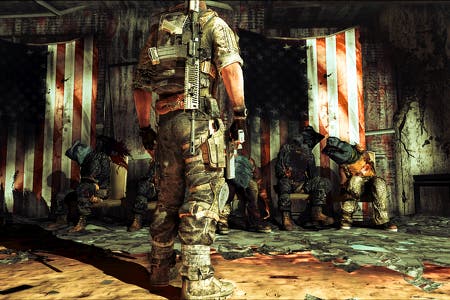 Hallucinogenic psychological war allegory Spec Ops: The Line now has an additional co-op mode across all platforms, publisher 2K Games has announced.
Available as a free update to developer Yager's third-person shooter, the co-op mode encapsulates four objective-based missions separate from the single-player campaign. Set in a sand-ravaged Dubai, each comes with its own unique objectives, environments and playable characters.
Our Christian Donlan was quite fond of Yager's provocative military shooter, awarding it an 8/10.
"There are such a lot of shooters these days, and so many tend to blur into each other if you're not careful. This one won't, however - and that's quite an achievement," he wrote in his Spec Ops: The Line review.