Sounds like Sleeping Dogs developer United Front Games has shut down
Early access game removed from sale.
United Front Games, the studio behind enjoyable open world game Sleeping Dogs, appears to have shut down.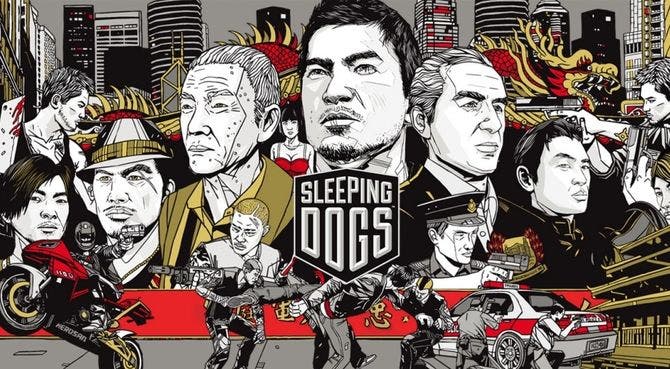 The Vancouver-based company has yet to formally announce its closure, but word of its demise has been leaking out over the past 24 hours.
Its latest title, early access team battler Smash+Grab, has also been withdrawn from sale on Steam.
Overnight, United Front Games producer Jen Timms appeared to confirm the studio's shutdown via Twitter:
Currently mourning the best job I've ever had, and the most wonderful team I've ever worked with.
The end of a great era.
Goodbye, UFG.

— Jen Timms (@Scarlettjen) October 18, 2016
Apart from Sleeping Dogs, United Front Games also made LittleBigPlanet Karting and ModNation Racers for PS3, and has also earned its keep collaborating on other larger projects such as Halo: The Master Chief Collection and Disney Infinity.
Word of the studio's closure comes less than eight weeks on from its Smash+Grab reveal. Reception to the project has been mixed.
Many Sleeping Dogs fans were hoping for the announcement of its long-rumoured sequel. Instead, Smash+Grab looked like a mash-up of Dirty Bomb, Battlecry and a hint of APB.
What, then, of Sleeping Dogs 2? Since UFG's enjoyable Hong Kong open world first released in 2012 and got us all hunkering for a pork bun, it has always seemed on the horizon. Sleeping Dogs was re-released for PS4 and Xbox One to raise interest in a follow-up, while UFG also worked on a multiplayer spin-off, Triad Wars.
But Sleeping Dogs is now more than four years old, and Triad Wars was cancelled before ever receiving a full release.
While a sequel may still happen (publisher Square Enix owns the rights to the franchise), it sounds like United Front Games will not be at the helm.