Sounds like Dishonored 2 is being announced tomorrow
Bethesda leaks reveal via Twitch gaffe.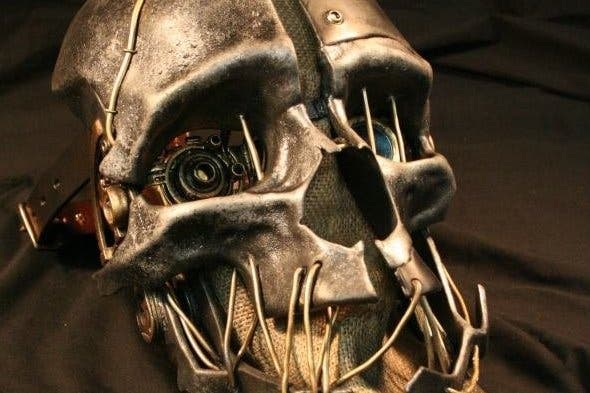 Bethesda has accidentally revealed that it has a new Dishonored project to announce tomorrow during the company's E3 press conference.
Dishonored 1 co-director Harvey Smith and president of Arkane Raph Colantonio were caught on Bethesda's Twitch channel discussing a Dishonored presentation to take place during the press conference itself (thanks, Kotaku).
The pair can be heard talking about the script for the announcement, before an anxious-sounding voice informs the pair that their voices are currently being broadcast to the world.
While the recording does not specifically say that the new game is Dishonored 2, a follow-up to the successful noir adventure game has been in the works for some time. Eurogamer has separately heard word that a sequel is due for announcement tomorrow, although how much of the game will be unveiled remains to be seen.
Bethesda acknowledged the slip-up in a subsequent tweet:
Twitch test a success. Tune in tomorrow night at 6:45 pm PT for more surprises. #BE3

— Bethesda (@bethesda) June 13, 2015
Listen to the recording below, and join us for our live coverage of the Bethesda conference from 2.30am UK time early on Monday morning.