Sony bracing for biggest annual loss in a decade
Can Kaz Hirai shed weight enough to climb the mountain?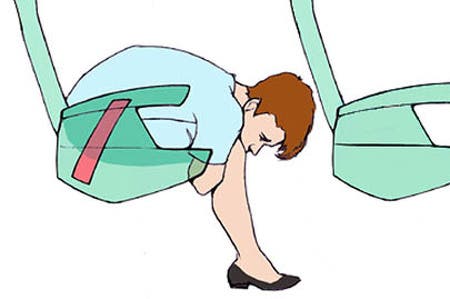 Sony's bracing investors for the company's biggest annual financial loss in a decade.
Sony revealed a revised forecast of -520 billion yen (-£4 billion) today.
Sony has only posted two other annual losses in the last 10 years. The biggest and most recent of these, -220 billion yen (-£1.7 billion), was recorded last year (FY2010). The other loss was -102 billion yen (-£794,990) in FY2008. The reason for the sudden revision and extraordinary loss? A write-off of tax credits Sony can apparently no longer use. This is an "income taxes" cost and hasn't affected income before tax or cash flow, apparently.
We've put together a perspective-helping list of Sony's (net) annual performance in the last 10 years. Note that we're in financial year 2011 now, which ended 31st March. The results haven't been announced yet, only forecast.
FY2011: -520 billion yen / before income taxes -115 billion yen
FY2010: -220 billion yen / BIC +205 billion yen
FY2009: +13 billion yen / BIC +27 billion yen
FY2008: -102 billion yen / BIC -175 billion yen
FY2007: +367 billion yen / BIC +567 billion yen
FY2006: +126 billion yen / BIC +102 billion yen
FY2005: +124 billion yen / BIC +286 billion yen
FY2004: +164 billion yen / BIC +157 billion yen
FY2003: +89 billion yen / BIC +144 billion yen
FY2002: +116 billion yen / BIC +248 billion yen
FY2001: +15 billion yen / BIC +93 billion yen
Sony is expected to announce 10,000 job-cuts on Thursday at a press conference. The figure represents six per cent of Sony's huge workforce. By our calculations, that means Sony employs approximately 166,667 people around the world. And remarkably, only 1400 (less than one per cent) of those work for Sony Computer Entertainment, the subdivision responsible for PlayStation (figure accurate as of 1st April 2011).
Therefore, PlayStation makes up a relatively small amount of Sony's overall business, not that that's stopped former Sony Computer Entertainment boss Kaz Hirai from becoming the new Sony overlord. And he has immediately set about a huge company reshuffle, reorganising the branchy Sony tree into a more streamlined "One Sony" pole.