Sony ad compares PlayStation Vita to a woman with four breasts
"Touch both sides."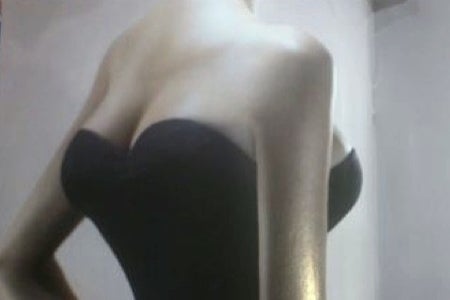 A new PlayStation Vita advert has compared the handheld games console to a woman with four breasts - two on her front, two on her back.
The French magazine ad is designed to highlight the touch-sensitive areas on the Vita's front and rear.
Text on the advert translates to: "Touch both sides. Twice the sensations."
The image does not include the woman's head - that's not important - just a flawlessly-skinned torso.
The image was first posted online by a Twitter user (via Kotaku) yesterday. The image has, so far, not appeared in the UK.
PlayStation Vita launched earlier this year in Europe to a muted response. Sales have been slow here and in Japan, far below that of Nintendo's 3DS. Sony UK boss Fergal Gara previously told Eurogamer that the company had plans to back Vita with strong marketing push in the run-up to the Christmas period.