Sonic the Hedgehog 4: Episode 2 release date spotted
New trailer gives up launch timing.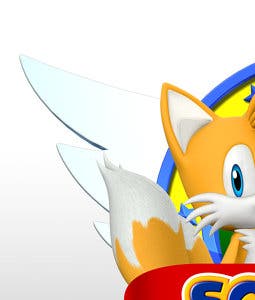 Sonic the Hedgehog 4: Episode 2 launches in Japan on 16th May via PlayStation Network and Xbox Live Arcade, Sega has announced.
The date was spotted by Siliconera on a new Japanese trailer for the game, which you can see for yourself below.
It's thought an iOS release will follow some time later that month, with Android in June and Windows Phone 7 in July.
Judging by a Western trailer on GameSpot, that 16th May date holds true for the US too, though Sega hasn't yet confirmed European plans. We're seeking clarification now - look out for an update when we hear back.
It's been two years since Episode 1, but our recent hands-on time with the game suggests the wait for a follow-up might have been worth it.
"We're all tired of Sonic jerking us around with one disappointing comeback after another, but everything I've seen so far points to this being the one that puts him back in the limelight," read Eurogamer's Sonic the Hedgehog 4: Episode 2 preview.