Sonic Origins Plus reportedly arriving in June
UPDATE: Official trailer now live.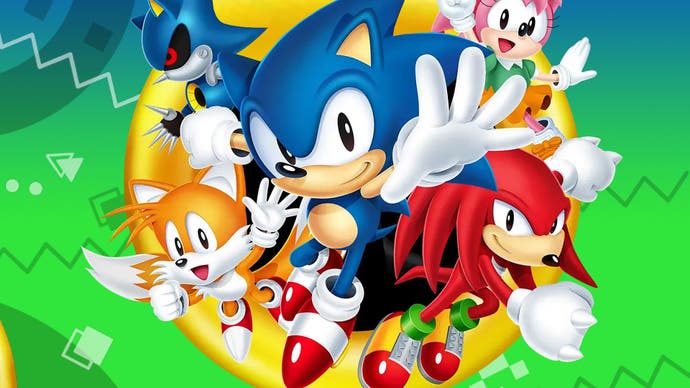 UPDATE 4.00pm UK: An official trailer for Sonic Origins Plus has now been released, confirming the information in the previous report.
You can check out the trailer below to see Amy in action and more. I'm personally excited to play the Game Gear games - their Master System equivalents were my introduction to Sonic and gaming all those years ago!
The expansion will cost £7.99 in the UK, or £34.99 for the whole package.
---
ORIGINAL STORY 2.00pm UK: An expansion for Sonic Origins is reportedly on the way, bringing all Game Gear games, new playable characters and more.
Called Sonic Origins Plus, the expansion is set for release on 23rd June and will cost $9.99.
That's according to a now-deleted report from ComicBook.com, shared on reddit.
Sonic Origins, released last year, is a re-release of Sega's best hedgehog games from the Mega Drive: Sonic 1, Sonic 2, Sonic 3 (and Knuckles), and Sonic CD.
According to ComicBook.com, Sonic Origins Plus will add 12 Game Gear games to the Museum, Amy as a playable character across all games, and Knuckles as a playable character in Sonic CD.
That's on top of all previously released DLC, as well as an artbook and reversible coversheet for the physical release of the game.
The main game and the new expansion will be available as one, digitally or physically, for $39.99.
Eurogamer has contacted Sega for comment on Sonic Origins Plus.
Sonic Origins didn't have the most successful launch, with many criticising it as a buggy mess. "Sonic Origins could have been the best compilation to date but, as it stands, there's more work to be done," said Digital Foundry.
Ratings for Sonic Origins Plus were spotted in Korea back in February, so news of this expansion isn't a complete surprise.
If you're after more Sonic, then the first DLC for Sonic Frontiers is out this week, bringing new challenges, photo mode, and a jukebox.