Sonic CD races to the top of December PSN chart
Trine 2 manages a top 5 debut in the US.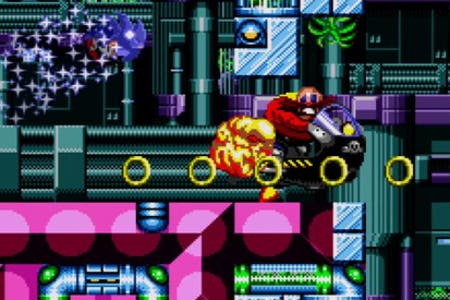 Sega's Sonic CD re-release was the most downloaded title on the US PlayStation Network during December, Sony has announced.
Last month's chart topper, Infamous 2: Festival of Blood, dropped to two, followed by NBA Jam: On Fire Edition, Payday: The Heist and puzzle platformer Trine 2 - a new entry at five.
Here's the full chart, courtesy of the PlayStation Blog:
Sonic CD
Infamous 2 Festival of Blood
NBA Jam: On Fire Edition
Payday: The Heist
Trine 2
Castle Crashers
Saints Row 2
Resident Evil 4
Mortal Kombat Arcade Kollection
Voltron: Defender of the Universe
Penny Arcade Adventures: OTRSPOD, Episodes 1 and 2
Scene It? Movie Night
Oddworld: Stranger's Wrath HD
Dungeon Defenders
Battlefield 1943
Midnight Club Los Angeles Complete Edition
Resident Evil 5 Gold Edition
Call of Duty 4: Modern Warfare
Real Steel
Limbo
Meanwhile, Final Fantasy VI topped the PS1 Classics top five:
Final Fantasy VI
Final Fantasy VII
Chrono Cross
Final Fantasy V
Crash Bandicoot
And Corpse Party was the most downloaded PSP title of the month.
Corpse Party
NBA 2K12
Mega Man Maverick Hunter X
Need For Speed Most Wanted
Grand Theft Auto: Vice City Stories
We'd give you European data too but, alas, Sony still isn't making that public.