inFamous: Festival of Blood fastest-selling PSN game ever
Sucker Punch stakes out sales record.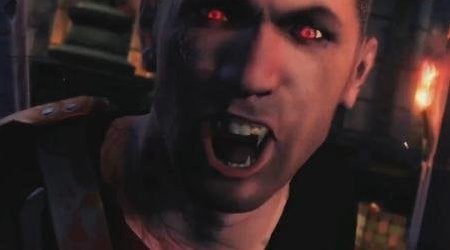 Vampiric inFamous 2 side-story Festival of Blood is the fastest-selling digital PS3 launch ever, Sony has revealed.
It was also the most downloaded PlayStation Network game in November, according to the US PlayStation blog.
The Halloween-themed adventure is a standalone episode from inFamous developer Sucker Punch, available to play without the main game.
It places players in a vampire-infested version of New Marais, where hero Cole has been bitten and must find a cure before dawn.
Festival of Blood is "an old-fashioned Halloween Special when you really get down to it," Chris Donlan wrote in Eurogamer's 6/10 Infamous Festival of Blood review. "It's cheesy, it's creepy, and it's pleasantly inconsequential."
November's top ten PSN titles:
inFamous Festival of Blood
Saints Row 2
Payday: The Heist
NBA Jam: On Fire Edition
Limbo
Jurassic Park: The Game - Full Season
Real Steel
Mortal Kombat vs. DC Universe
Resident Evil 4
Mortal Kombat Arcade Kollection