EU PlayStation Store update - 26th Oct
Sony discusses Payday Heist absence.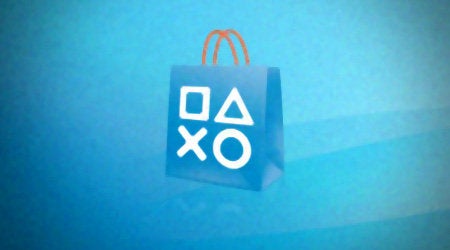 There's still no Payday: The Heist on the European PlayStation Store. But Sony offered a few words about the game's continued absence.
"We are close to being able to confirm the release date of Payday: The Heist and are just waiting for Sony Online Entertainment to provide 100 per cent confirmation, which we hope will be with us later today," wrote EU PlayStation blog manager James Gallagher. "Sony Europe and SOE are working hard to get the game in your hands as soon as possible; thank you for your patience."
The content that is available this week relates to Halloween, which happens on Monday, 31st October. There's a sale, which includes a half-price deal on the Prince of Persia trilogy, plus extra discounts for members of PlayStation Plus.
Big ticket arrivals today are vampire-themed standalone add-on Infamous 2: Festival of Blood (6/10, said Eurogamer), and PixelJunk Sidescroller. There's Battlefield 3 for sale digitally for £50, which is high, and you can't play until Friday (00.01am). There are better Battlefield 3 UK deals on offer elsewhere.
Demos today are Ratchet & Clank All 4 One (5/10, said Eurogamer) multiplayer, and musical-inspired dancing game Grease Dance.
Obsidian's fine action RPG Dungeon Siege 3 welcomes considerable add-on Treasures of the Sun today, and expensive expansion Pirates of the Flying Fortress finally arrives for underdog RPG Two Worlds II on PS3.
Also, unpronouncable new planes for Ace Combat: Assault Horizon. And, phew, Kikikaikai has arrived for Elevator Action Deluxe.
PS3 Games
Battlefield 3 (£49.99/€69.99) (available Friday, 28th October, 00.01am)
Infamous 2 - Festival Of Blood (£7.99/€9.99)
Lego Pirates Of The Caribbean The Videogame (£31.99/€39.99)
Pixeljunk Sidescroller (£6.29/€7.99)
Ra One (£10.99/€13.99)
Soul Calibur : Broken Destiny + Tekken 6 Bundle (£23.99/€29.99)
Exit 2 (Re-Convert) (£7.99/€9.99)
PS3 Demos
Grease Dance
Ratchet & Clank All 4 One Multiplayer Demo
PS3 DLC
Ace Combat Assault Horizon: Acah Dlc02 Asf-X [Magnificent Lightning Ii] (£4.79/€5.99), Acah Dlc02 F-14D [Halloween Pumpkin] (£2.39/€2.99), Acah Dlc02 F/A-18F [Red Devils] (£2.39/€2.99), Compatibility Pack 2 (Free)
Battlefield 3 - Online Pass (£7.99/€9.99)
Castlevania: Harmony Of Dispair: Add-On Character 'Simon Belmont' (£1.59/€1.99), Add-On Level 'Chapter 8' The One Who Is Many (£3.19/€3.99)
Disney Universe: Absoluem Costume (free), Daisy Costume (free)
Dead Rising 2: Off the Record - CYBORG Skills Pack (£1.59/€1.99)
Dungeon Siege III - Treasures of the Sun (£7.99/€9.99)
Elevator Action Deluxe - Additional Character Kikikaikai(free)
LittleBigPlanet - Halloween Mask (free)
LittleBigPlanet 2: Invizimals Costume Pack (£4.79/€5.99)
MotoGP 10/11 - Gp Class 2011 Season Update (free)
MotorStorm Apocalypse - Halloween Livery Pack (free)
Soul Calibur IV - Full Weapon Set (£2.99/€3.59)
Street Fighter 3: Third Strike - Match Pack 1 (£3.19/€3.99)
TNT Racers - Drift Package (£2.39/€2.99)
Two Worlds 2: Pirates Of The Flying Fortress - Multiplayer (£15.99/€19.99), Pirates Of The Flying Fortress - Single player (£23.99/€29.99)
Worms Crazy Golf - Carnival Course (free)
WRC 2 FIA World Rally Championship- WRC 2 Game Team (£0.79/€0.99)
Yoostar 2: Drag Race (£1.39/€1.75), Rocky Balboa - Tell Me About The Stuff Inside (£1.39/€1.75), Video Background - Fast Ride Through A Tunnel (£0.59/€0.75), Voodoo Economics (£1.39/€1.75), Some Like It Hot - Real Hot! (£1.39/€1.75)
PlayStation Plus new stuff
Alien Zombie Death (mini) - 100 per cent discount for one week
Age of Zombies (mini) - 100 per cent discount for one week
Dead Nation - 100 per cent discount for one week
Alien Zombie Mega Death - 50 per cent discount for one week
Burn Zombie Burn! - 50 per cent discount for one week
Zombie Apocalypse - 50 per cent discount for one week
infamous 2: Festival of Blood - 20 per cent discount for one week
Additional 15 per cent reduction on all TellTale Games Halloween Sale items
Additional 30 per cent off all EA Halloween Sale items
Additional 10 per cent off all Team 17 Halloween Sale items
Additional 10 per cent off SEGA Halloween Sale items
Additional 20 per cent off Atari Halloween Sale items
PS3 sale (ends 9th November)
Limbo (was £9.99/€12.99 - now £7.99/€9.99)
Sam & Max: The Devil's Playhouse (was £19.99/€24.99 - now £9.99/€12.99)
Prince of Persia Trilogy (was £31.99/€39.99 - now £15.99/€19.99)
Ghostbusters: Sanctum of Slime (was £7.19/€8.99 - now £4.39/€5.49)
Protoype (was £31.99/€39.99 - now £15.99/€19.99)
And more, apparently
Minis (PS3, PSP)
Open Emotion Studios Triple Pack (£2.49/€2.99)
Carnivores Bundle (£3.99/€4.99)
Bee Wars (£2.49/€2.99)
PSone (PS3, PSP)
Silent Hill (£5.49/€6.99)
PS3 permanent price reductions
Transformers: War For Cybertron - Map and Character Pack #1 (Was £7.99/€9.99 - now £3.99/€4.99)
Transformers: War For Cybertron - Map and Character Pack #2 (Was £7.99/€9.99 - now £3.99/€4.99)
Alien Zombie Death (minis) (Was £2.49/€2.99 - now £0.99/€1.19)
Astro Tripper (Was £3.19/€3.99 - now £1.59/€1.99)
Me Monstar: Hear me Roar! (Was £3.99/€4.99 - now £2.49/€2.99)
Sid Meier's Pirates! (Was £11.99/€14.99 - now £9.99/€12.99)
Rock Band Network
Caraphernelia - Pierce the Veil (£0.99/€1.49)
Gymnopédie No. 1 - Thomas Walker (£0.59/€0.79)
Moonlight Ride - Free Spirit (£0.99/€1.49)
Very Busy People - The Limousines (£0.99/€1.49)
Willow Of Tears - Amberian Dawn (£0.99/€1.49)
Rock Band 3
I Believe In A Thing Called Love - The Darkness (£0.99/€1.49)
Living Dead Girl - Rob Zombie (£0.99/€1.49)
Super-Charger Heaven - White Zombie (£0.99/€1.49)
Thunder Kiss '65 - White Zombie (£0.99/€1.49)