Snoop Dogg/Lion gets his own video game with Way of the Dogg
Where's Bertie when you need him?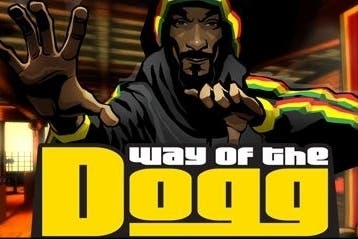 You may have been disappointed by Snoop Dogg's relatively limited role in Tekken Tag Tournament 2, but fear not for your prayers have been answered as the famous rapper will star in his own game, Way of the Dogg, a new rhythm/action title set for XBLA, PSN, iOS and Android set for release later this year.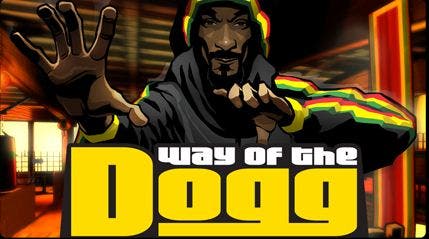 This is an official licensed product between developer Echo Peak, publisher 505 Games and Snoop Dogg aka Snoop Lion, despite his game referring to him as "Dogg." Oh dear.
According to 505 Games' announcement, Way of the Dogg is "inspired and soundtracked by the music that defined a genre and a generation."
Each level will have Snoop face off against a new foe in a different location defined by one of the titular rapper's tracks.
Echo Park may not be a familiar name to most, but it's a new studio founded by the pair that headed Zoë Mode, whose rhythm game Chime Chris Donlan quite liked.
"Everyone knows that Snoop is down with the biggest and best video games whether it's droppin' my hits on the soundtrack or showing the world I can go toe- to-toe with the best fighters on the street but Way of the Dogg is the first true gamification of my music," said Snoop Dogg. "It's the way you live, it's the way you do what you do and captures the beat, the rhythm and the spirit of my music. It's not just about who you are or where you've been but where you are headed to. This game shows how we evolve as individuals and they've incorporated the journey of my own personal reincarnation as Snoop Lion into my character, the environments and the path that players have to follow."
"Snoop Dogg is a true one-off and from our first creative discussions two years ago the idea of creating an original game concept around his music and love of 70's Kung Fu and Blaxploitation movies was a mouth-watering prospect," said Echo Peak director Ciaran Walsh. "The game brings these influences together in the form of visually stylish rhythm-action combat wrapped in a Blaxploitation-inspired narrative."
Way of the Dogg will come out later this year to coincide with Snoop's new album and film Reincarnated. The movie is due on 15th March while the album will follow on 23rd April.
For more Snoop Dogg goodness, our very own Bertie Purchese interviewed the legendary maestro at E3 last year, wherein he rapped all his questions.