Skyrim's Switch release date slated for November
For the adventurer who has not yet taken an arrow to the knee.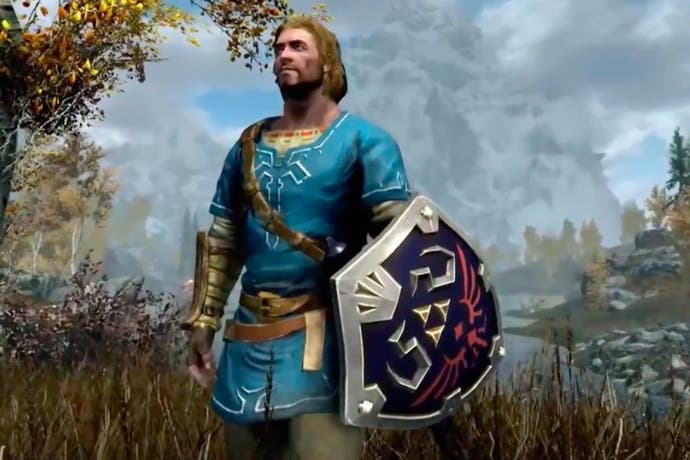 The Elder Scrolls 5: Skyrim is coming to Switch on 17th November.
Nintendo just revealed this release date during a Nintendo Direct livestream tonight.
This handheld version of Skyrim should basically be the Skyrim you know and love, only with optional motions controls and a Zelda costume, complete with the Master Sword, tucked away for diligent explorers or folks who own the Link amiibo.
Digital Foundry's Rich Leadbetter tested this handheld version of Bethesda's open-world adventure last month at Gamescom and he came away impressed at how well it held up on this more muted hardware.
"If what we played is indeed fully representative of how the final game shapes up when running in mobile mode, the Switch port of Skyrim should be well worth checking out," he said in his Skyrim on Switch appraisal.