Skyrim, Fallout 4 and more Bethesda games set for FPS boost on Xbox Series X and S
UPDATE: Confirmed. Boosts active now.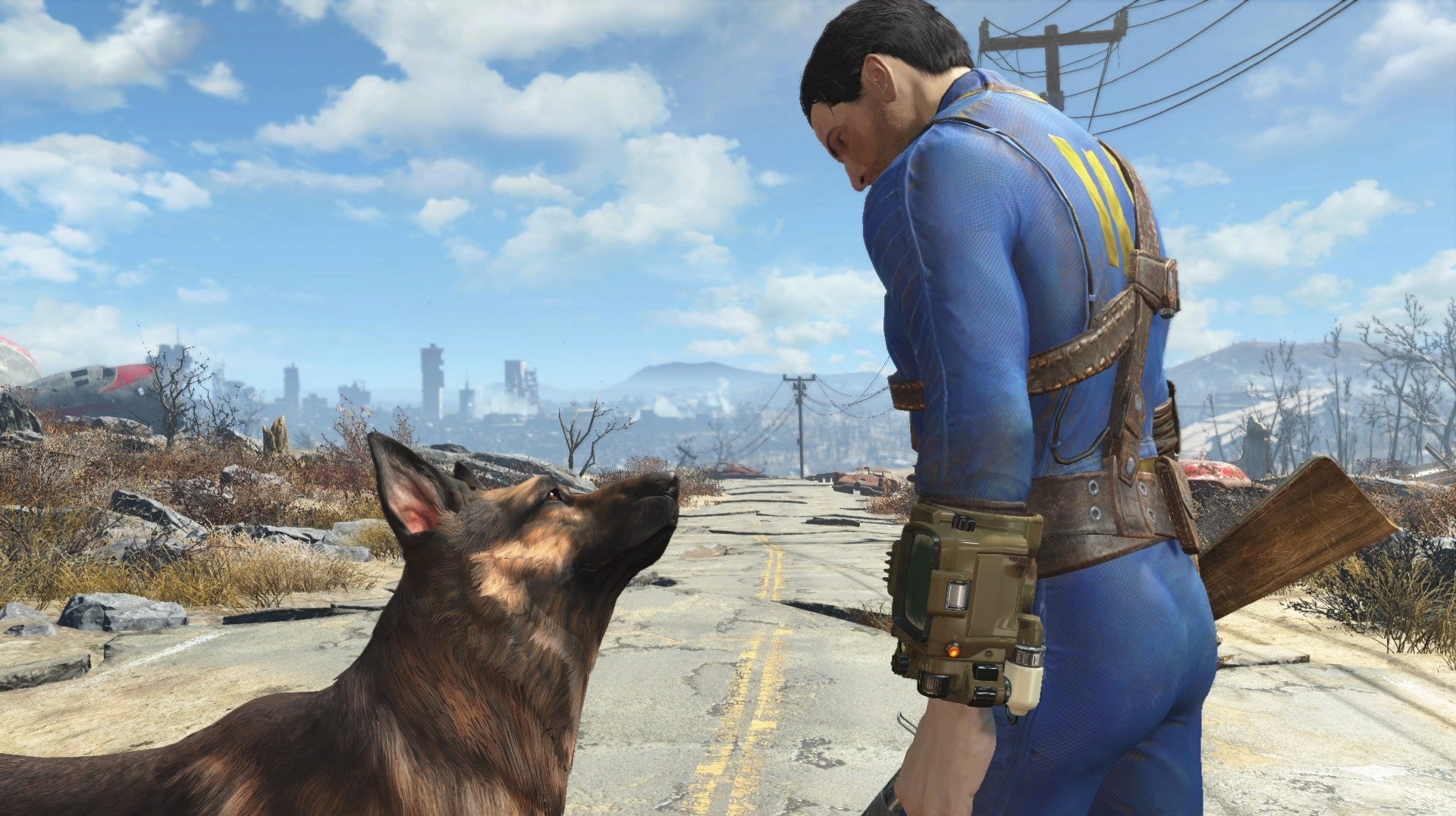 UPDATE 15TH MARCH 2021: Microsoft has confirmed FPS boosts for a handful of old Bethesda games on Xbox Series X and S - and they're out now.
Five games from Bethesda - all freshly available with Xbox Game Pass - just got an FPS boost:
Dishonored: Definitive Edition
The Elder Scrolls 5: Skyrim Special Edition
Fallout 4
Fallout 76
Prey
Microsoft said to expect to see an increase from 30fps to nearly60 fps with FPS Boost for the above games. To experience FPS Boost, make sure your console has the latest update installed and the FPS Boost function is turned on in Compatibility Options under the Manage Game section.
Microsoft said it will announce more games that support FPS Boost in the coming weeks.
ORIGINAL STORY 13TH MARCH 2021: Microsoft has said a raft of old Bethesda games will get an FPS boost on Xbox Series X and S.
Speaking during the latest Xbox podcast, below, Microsoft's Larry "Major Nelson" Hryb and Jeff Rubenstein confirmed an increase from 30fps to 60fps when FPS boost is activated for Fallout 4, Fallout 76, Skyrim, Dishonored and Prey.
You can toggle this setting off on your Xbox Series X and S if you want to play in the original framerates, Rubenstein added. There was no word when this boost will hit the games.
@Wario64 spotted the reveal in the podcast and signal-boosted it on Twitter. Looking at the video now, it seems the mention of this FPS boost was stealth removed. Whoops!
Microsoft first talked about a framerate boost for Fallout 4 back in October last year. The video below, from Microsoft, shows off the difference:
As Digital Foundry reported in December, Skyrim and Fallout 4 can be modded to run at 60fps on Xbox Series X (the video below shows this in action). Now it looks like official support is coming.
Yesterday, following the completion of Microsoft's $7.5bn purchase of ZeniMax, 20 Bethesda games launched on Xbox, PC, and mobile via Project xCloud.
It's a big old list, bringing some absolutely massive titles over to Microsoft's subscription service from all across ZeniMax's studios. id Software's seminal first-person shooter series Doom gets a lot of love, for instance, with the Game Pass arrival of the original 1993 Doom, Doom 2, Doom 3, Doom 64, and Doom Eternal, alongside id's post-apocalyptic shooter Rage 2.
MachineGames steps into the Game Pass ring with Wolfenstein: The New Order, Wolfenstein: The Old Blood, and Wolfenstein: Youngblood, while Arkane Studios is represented by sci-fi shooter Prey, alongside Dishonored Definitive Edition and Dishonored 2.
Tango Gameworks' deliciously old-school survival horror The Evil Within is included, and the Game Pass additions draw to a close with a heap of Bethesda Game Studios' titles. The Elder Scrolls 3: Morrowind, The Elder Scrolls 4: Oblivion, and The Elder Scrolls 5: Skyrim Special Edition are joined by The Elder Scrolls Online, Fallout: New Vegas, Fallout 4, and Fallout 76.