Sinister director to helm Deus Ex: Human Revolution movie
I never asked for this...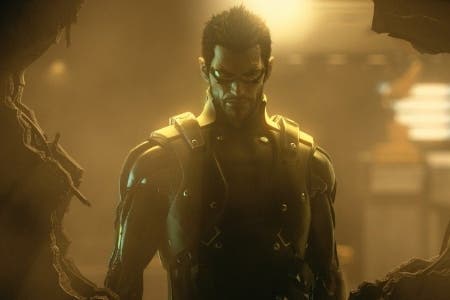 Scott Derrickson - the director of Sinister, The Exorcism of Emily Rose, and the remake of The Day the Earth Stood Still - will be directing a feature film based on Deus Ex: Human Revolution.
As reported by Deadline, Derrickson will write the script along with his Sinister co-writer C. Robert Cargill.
Both Derrickson and Cargill are big fans of the series. "Deus Ex is a phenomenal cyberpunk game with soul and intelligence," said Derrickson. "By combining amazing action and tension with big, philosophical ideas, Deus Ex is smart, ballsy, and will make one hell of a movie. Cargill and I can't wait to bring it to the big screen."
The film will follow cybernetically enhanced security chief Adam Jensen as he unravels a conspiracy in a world arguing about the philosophical, moral, and financial issues that result from letting people get mechanical augmentations.