Sierra is back - and so are Geometry Wars and King's Quest
After six years away, company returns with two classic revivals.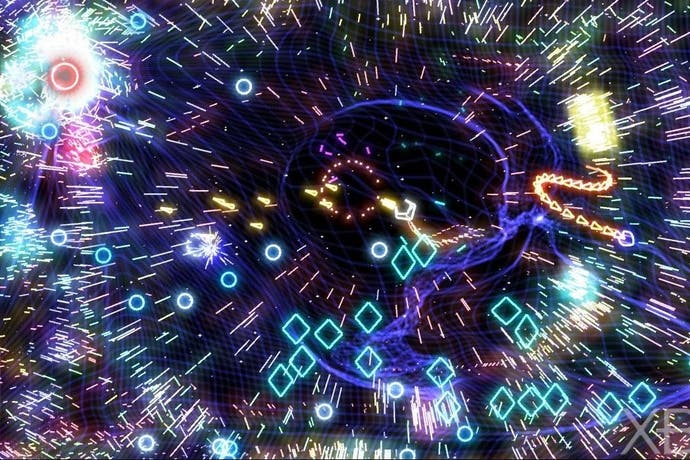 UPDATE: Geometry Wars creator Stephen Cakebread has confirmed via Twitter that he's not involved with the new Geometry Wars.
ORIGINAL STORY: Six years after the company closed, a casualty of the merger between parent company Vivendi and Activision, Sierra is back. There's even better news, too - its return sees an all-new Geometry Wars, as well as a fresh installment in the King's Quest series.
Sierra's revival comes after Activision teased the news late last week with a brief video. Founded by Ken and Roberta Williams in 1979, Sierra was a label famous for its graphic adventure games such as Space Quest, King's Quest and Police Quest. The new King's Quest is due in 2015, and revolves around the character of King Graham as he shares tales of his adventures with his granddaughter.
The new Geometry Wars - Geometry Wars 3: Dimensions - comes from Lucid Games, the developer formed from ex-Bizarre Creations staff. It will be fully 3D, as opposed to its 2D predecessors, and is due out later this year. No platforms have been announced just yet. Series creator Stephen Cakebread wasn't working at Lucid Games last time we checked - will be back onboard for this new sequel.
"We're very proud of what we created all those years ago with Sierra Online, and today's news about carrying Sierra forward as an indie-specific brand is very encouraging," said Sierra founder Ken Williams in an official statement. "We look forward to seeing Sierra's independent spirit live on, and are especially excited to see what The Odd Gentlemen will do with King's Quest."