Shadowrun creator wants to resurrect Crimson Skies
In discussions with license holder already.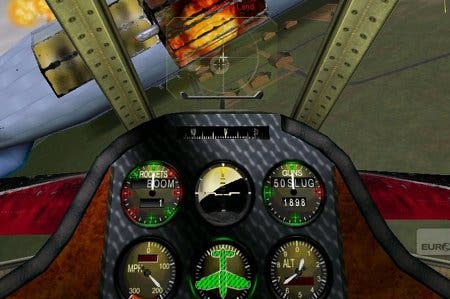 Shadowrun creator Jordan Weisman wants to resurrect Crimson Skies.
Weisman, who is currently at the helm of the Kickstarter-fuelled, already funded Shadowrun Returns, wants to revive the Dieselpunk air-pirate series - and he's already talked with license holder Smith & Tinker about doing so.
"I'm hopeful that's another property that I can approach soon," Weisman told Shacknews. "I'm in discussions with them about that. I'm hoping that we can bring that back to life as well."
Weisman and partner in crime Dave McCoy created the Crimson Skies universe, which is set within an alternate history of !930s America. It was first released as a board game, but an arcade flight game published by Microsoft Game Studios for the PC in 2000, and another for the Xbox published in 2003, won a small but loyal following.
According to Weisman, Crimson Skies "kind of fell into the same void" as his first attempt to get a new MechWarrior game off the ground after securing the license in 2007.
"That era and that story is one of my favourites that we came up with and I'd love to be able to go back and tell stories in that world as well," he said. Nothing will happen on that front, however, until after Shadowrun Returns, currently nearing $1 million raised, is out the door.