Shadowlands' pre-sales are the highest of any other World of Warcraft expansion yet
"Pre-sales of Shadowlands are the highest we've seen at this stage ahead of any release."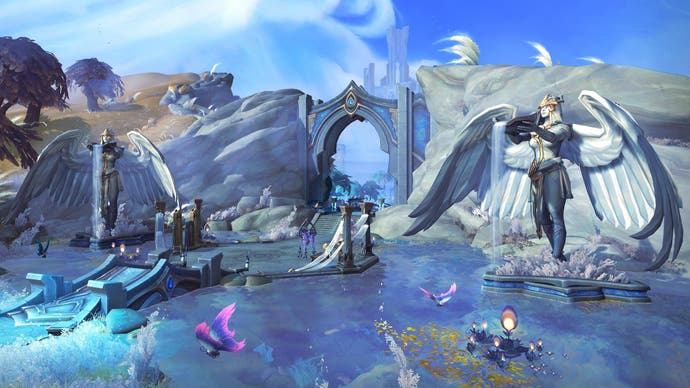 World of Warcraft's upcoming expansion, Shadowlands, has secured more pre-sales than any other in the game's sixteen-year history.
"We've seen unprecedented engagement trends since the [World of Warcraft] subscriber base doubled following the launch of Classic last year," Activision Blizzard CEO, Bobby Kotick, said on a recent earnings call (thanks, PC Gamer). "Pre-sales of the upcoming Shadowlands expansion are the highest we've seen at this stage ahead of any release."
"Franchise engagement is at its highest level for this stage ahead of an expansion in a decade," said Activision Blizzard COO Daniel Alegre, with Kotick adding that World of Warcraft generates "over $1 billion" in annual net bookings, alongside its FPS series, Call of Duty.
World of Warcraft's Shadowlands expansion - which was delayed earlier this month just week's before its originally anticipated October release date - will now launch on 23rd November.
As Matt explained at the time, Blizzard had initially told World of Warcraft fans to expect Shadowlands on 27th October, but made the decision to postpone launch after it decided it had "become clear we need a little more time for additional polish, and to balance and iterate on some interlocking pieces".
The developer explained it had used the additional time to "further polish the expansion and shore up the endgame, including overhauling the combat and rewards in the Maw, and reworking the Covenant systems to make your choice more immediately impactful and have clearer-long term goals."