Blizzard reveals full event schedule for next week's digital BlizzCon
Two days and six channels of activities.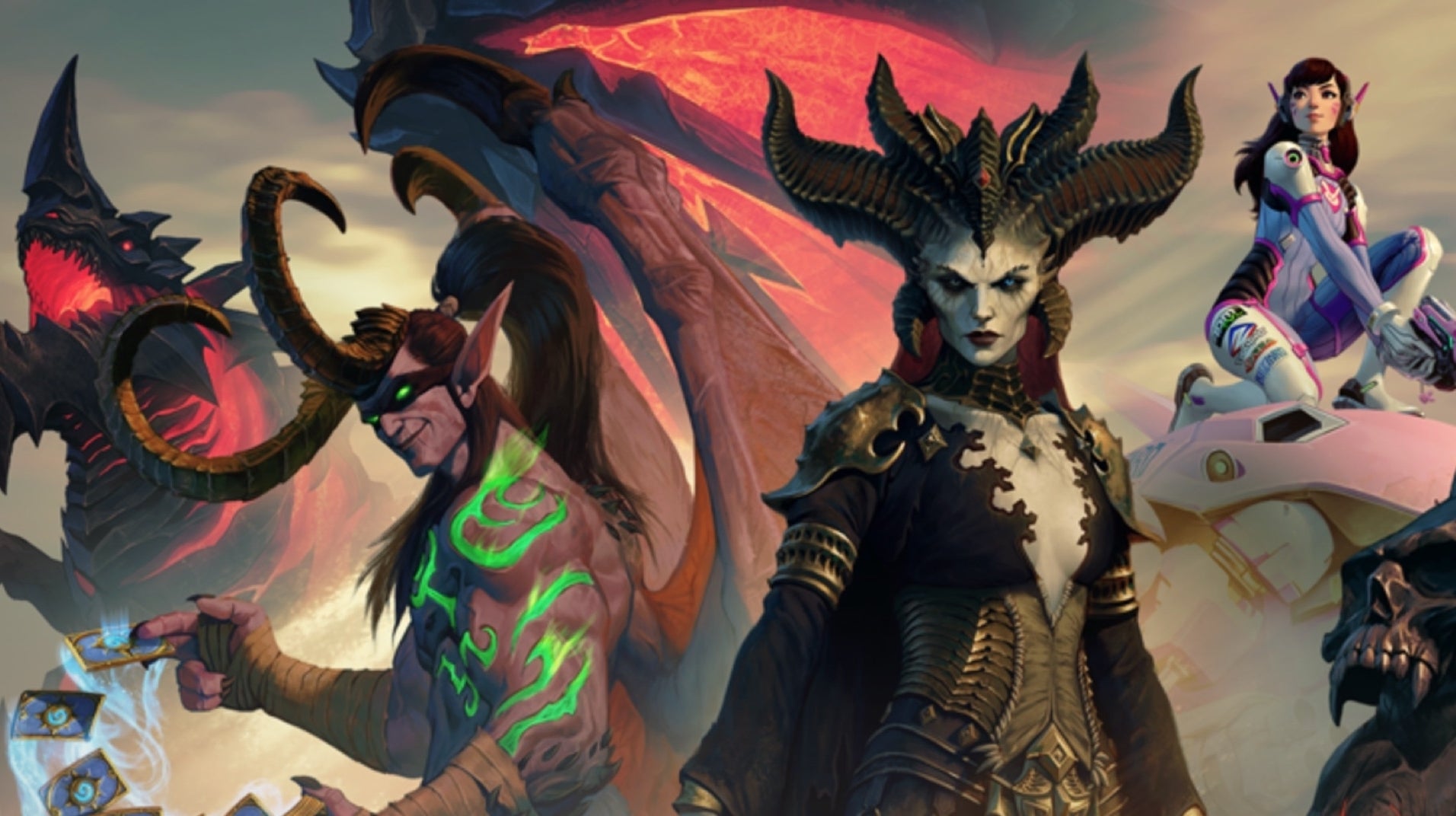 BlizzConline, the digital-only version of Blizzard's long-running fan convention, kicks off next week, and those eager to learn more about the highly anticipated likes of Overwatch 2 and Diablo 4 can now peruse the full event schedule in order to plan their diaries accordingly.
Described as an "all-digital community celebration and exhibition of Blizzard games and universes", BlizzConline starts next Friday, 19th February and will run until Saturday, 20th February. It's a free event, available to watch via Twitch and YouTube, and will feature a range of events streamed across six differently themed channels - a general Blizzard channel, and ones focussing on World of Warcraft, Hearthstone, Diablo, Overwatch, and "strategy".
Probably the most essential watch of the weekend will be the Opening Ceremony, which kicks off the entire event at 10pm GMT/2pm PST next Friday. This promises to deliver "the latest from Blizzard Entertainment", and will hopefully include some decent reveals.
After the Opening Ceremony, from 11:10pm in UK, the World of Warcraft, Hearthstone, Diablo, Overwatch, and strategy channels will begin streaming their individual programmes of events, with the schedule promising "What's next" updates for Diablo and Hearthstone, alongside a Behind the Scenes of Overwatch 2. The Blizzard channel, meanwhile, will highlight choice segments from across all five BlizzConline offerings as the show draws on.
Saturdays schedule gets underway a little earlier at 8pm GMT/12pm PST, and will continue with individual programmes of Q&A talks, developer panels, artist demos, even cooking workshops throughout the day. However, all six channel will once again merge at 9:05pm for a one-hour Community Showcase focussed on the "best art, talent, storytelling, and cosplay from the Blizzard community", before doing their own thing again.
While it's currently unclear just how much Overwatch 2 and Diablo 4 will be aired at BlizzConline, Activision recently indicated fans will need to be patient for their eventual arrival, with neither game set to launch this year. However, Diablo Immortal, the free-to-play mobile offering that received a less-than-stellar reception at BlizzCon 2018, will release in 2021, and "multiple mobile free-to-play Warcraft experiences" are in advanced development.