Shadow of Mordor £20 Season Pass gets you Sauron fight DLC
Among other things.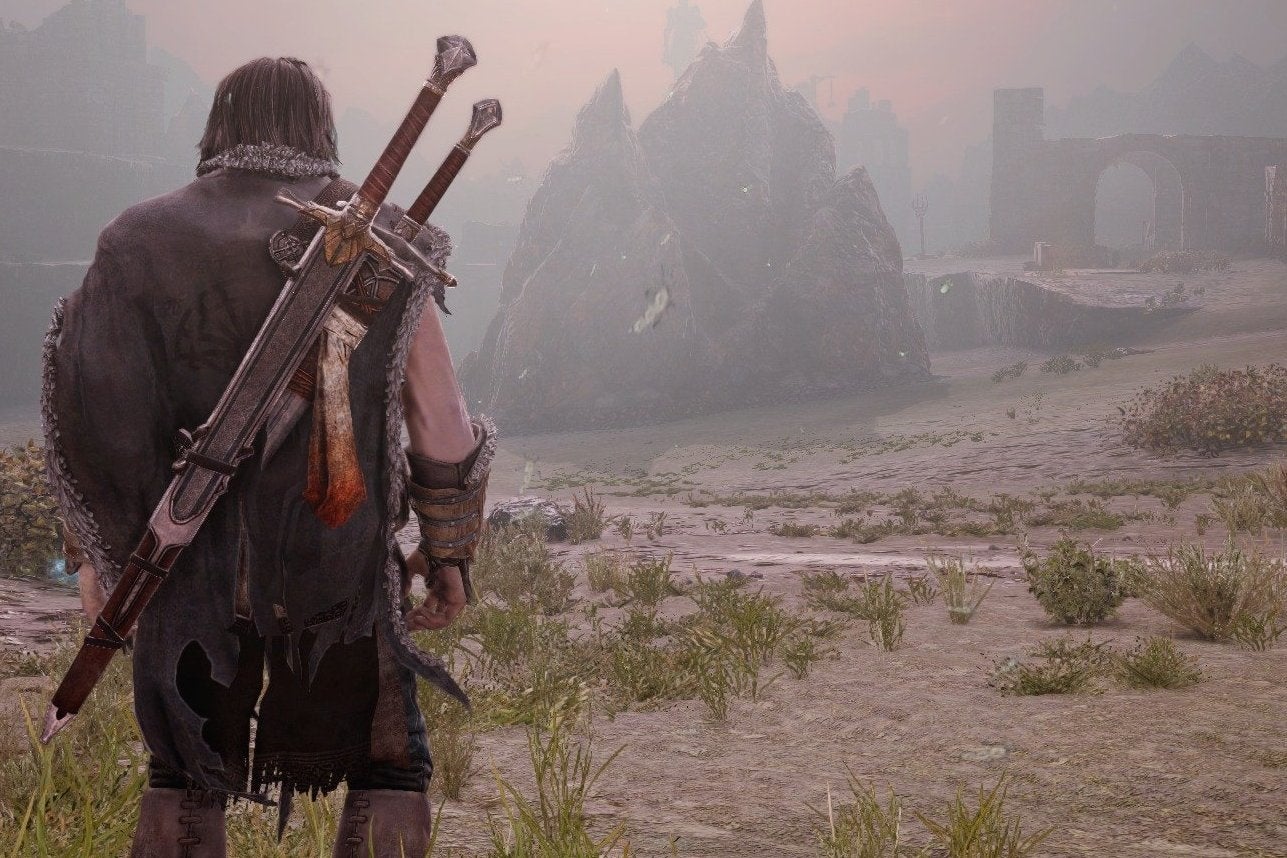 Warner has confirmed the content of the Shadow of Mordor £19.99 Season Pass - and it includes a raft of story missions and challenge modes.
Perhaps the most eye-catching is the Bright Lord story mission. Here you play as Elven King Celebrimbor and fight Sauron.
Elsewhere, Season Pass owners get early access to the challenge modes.
The Season Pass content in full:
Guardians of the Flaming Eye Orc Warband Mission: Face Sauron's elite Defenders before the Black Gate and earn the Rising Flame rune
Lord of the Hunt Story Mission: Players will gain new skills and earn unique epic runes as they hunt and tame legendary monsters of Mordor
The Bright Lord Story Mission: Play as Celebrimbor, the great Elven king of the Second Age, and face Sauron and the might of his forces
Early access to the Trials of War, including:
Test of Speed Challenge Mode: You can demonstrate your efficiency in battle and earn high scores for Talion's speed in defeating your foes
Test of Wisdom Challenge Mode: You can prove your strategic abilities, through earning points for skill, speed and efficiency
Endless Challenge Mode: This mode will continually spawn new legions of enemies. The Runes that you will earn will provide powerful upgrades
Access to future content: Including runes, skins and additional add-on content
The trailer, below, shows the Season Pass content in full.
Aoife Wilson reviewed Shadow of Mordor for Eurogamer, awarding it an 8: "Its open world doesn't always feel as big, busy or varied as you'd like it to," she wrote, "an understandable problem given that much of Mordor is a barren wasteland by definition - but you see Tolkien's uniting influence running through everything from the darkened slopes of Orodruin on the horizon to the skittering ungol underfoot."