Sexy housekeeper sim Sunset debuts gameplay in new trailer
Pre-order now for 25 per cent off.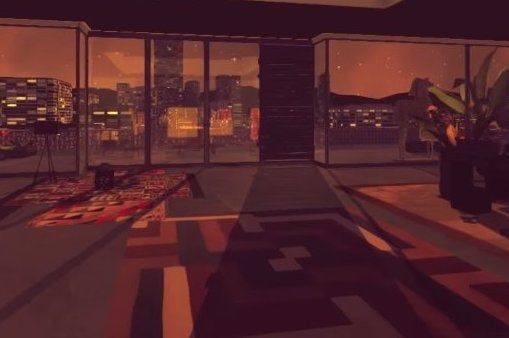 Tale of Tales' exotic political thriller Sunset has received its first gameplay trailer.
Due this spring, Sunset tasks players with assuming the role of a housemaid in a fictitious tropical island torn apart by civil war in 1972. Playing in first-person, you'll have to decide how to establish a relationship with the dashing insurgent gentleman whose abode you're in charge of maintaining.
"For each task in the apartment there is more than one way of performing it: a neutral way or a naughty, funny way or flirty way," the developer previously explained. "It is up to you to decide how intimate or antagonistic this relationship becomes."
Made by the folks behind Luxuria Superbia, Bientôt l'été's, Salome and The Path, Sunset more than doubled its $25K Kickstarter goal last summer with an ending tally of $67,636.
Sunset will cost $19.99 (about £13) at launch, but pre-orders will come at 25 per cent off. The developer also listed the following recommended system requirements for this steamy tale:
Processor: 2 Ghz
Memory: 4 GB RAM
Graphics: Geforce or Radeon
Hard Drive: 2 GB available space