Serious Sam HD: The Second Encounter DLC announced
Multiplayer goes free-to-play.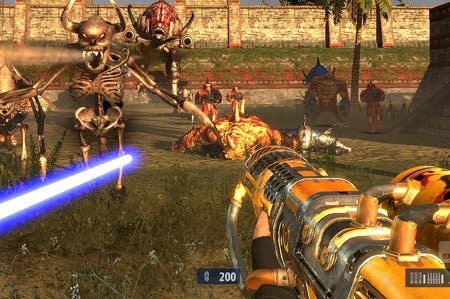 Serious Sam HD: The Second Encounter DLC has been announced.
The Legend of the Beast DLC pack sees Sam track down ram god The Great Obelisk in a new chapter. It costs $4.99.
What you get:
Three New Campaign Missions.
Three New Brutal Survival Mode Maps.
Three New Chaotic Versus Mode Maps.
Meanwhile, developer Croteam and publisher Devolver Digital have announced the multiplayer portion of Serious Sam HD is set to go free-to-play. This includes the versus and survivor multiplayer modes, and Capture the Flag, Deathmatch, Team Deathmatch, Instant Kill, Last Man Standing, My Burden, Survival and Team Survival game types. You can download the multiplayer from Steam from 15th May.