See Glavenus in action in this all-new Monster Hunter World Iceborne gameplay presentation
Ice ice baby.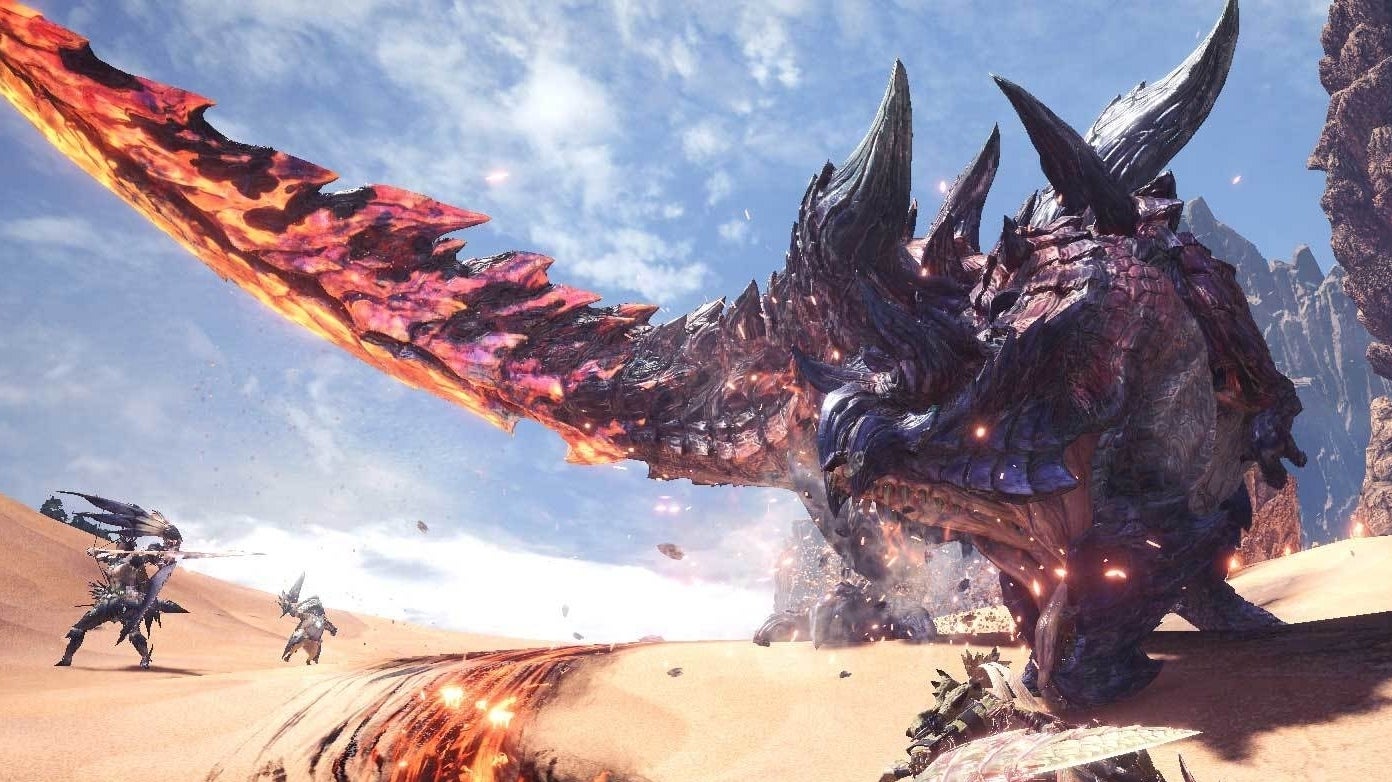 Capcom has shared new gameplay from Monster Hunter World's upcoming expansion, Iceborne.
As shared on Reddit, a recent dev presentation at Ani-Com & Games Hong Kong revealed all-new Glavenus gameplay - which showcased its new "fitting of Monster Hunter World" moves for the first time - as well as offering another peek at the snow-themed expansion and the hot springs of its new hub, Seliana, in Hoarfrost Reach.
We also got to see a little more of Tigrex in action, too, and a number of new armour sets.
As Matt pointed out earlier this month, the new hub has seemingly been designed for increased accessibility, moving all resources that hunters are likely to need between quests much closer together, making for a more streamlined experience. There's still the occasional loading screen, but the smithy can now be accessed directly from the hub (and layered gear can be changed), as can the resource centre, botanical research facility, canteen, and more.
Monster Hunter World: Iceborne comes to PS4 and Xbox One on 6th September, and is scheduled to arrive on PC later this year. Hopefully, the gap between the console and PC expansion rollout won't be as long as the wait for the game itself to come to PC.