Sea of Thieves' major new Shores of Gold story campaign revealed in latest trailer
Arriving as part of next week's Anniversary Update.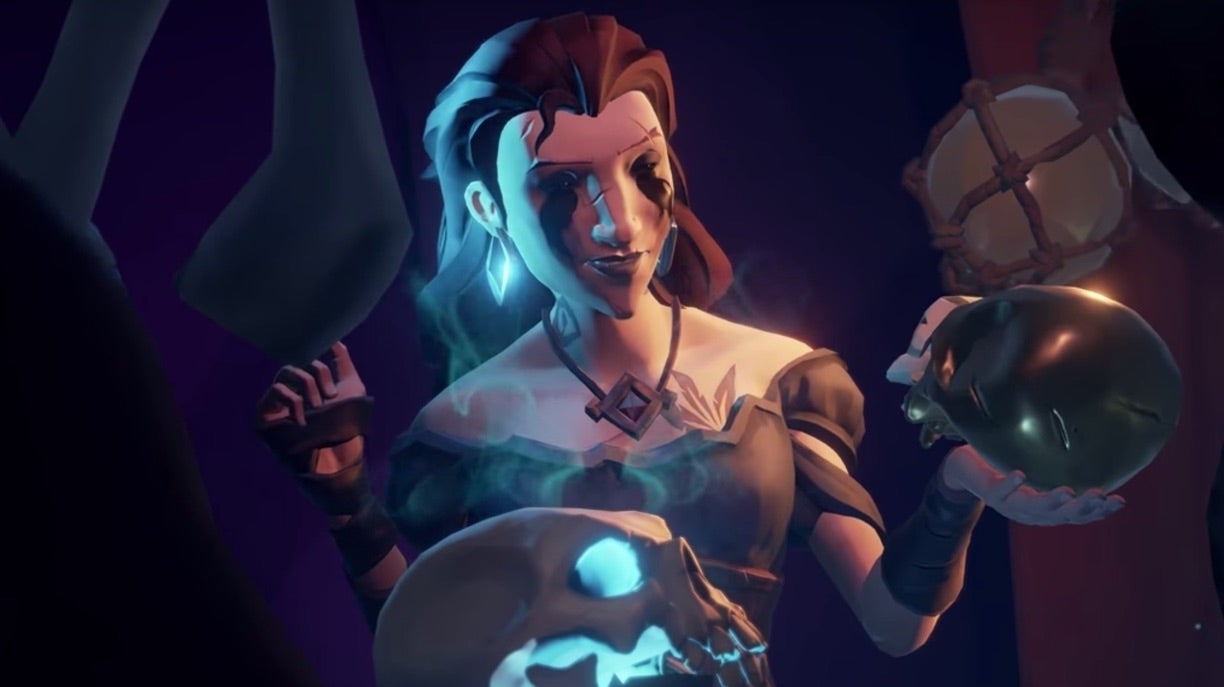 Big things are happening in Sea of Thieves next week, as Rare's massive, game-changing (and free) Anniversary Update finally sets sail on 30th April. And you can take a look at one of its most significant additions - the brand-new Tall Tales story campaign - in a newly revealed trailer.
Sea of Thieves' story system (which is complemented by the glorious new standalone PvP-focussed Arena mode in next week's update), introduces nine lengthy narrative-driven chapters that set crews of up to four out in search of a mysterious island known as the Shores of Gold.
As I discovered recently, the Shores of Gold is a little bit Goonies, and a little bit Indiana Jones, and could well deliver precisely the sort of swashbuckling, rip-roaring lore-driven adventures that many have been hoping to see since Sea of Thieves launched last year.
It's slick stuff, featuring all sorts of bespoke elements - ranging from proper voice acting and musical orchestration to puzzles, interactive set-pieces, and unique gameplay mechanics - with the first, introductory chapter culminating in a search for an ancient, magical artefact in a booby-trapped chamber. That particular sequence pops up in the new cinematic trailer above - with the rest consisting of characters, locations, mechanics, bosses, and sequences you can expect to experience first-hand in next week's update.
And if you've not been following along with Rare's Anniversary Update news, you can take a look at some of the other features coming next week - including the Arena mode, enhanced ship-based combat, and the new Hunter's Call trading company (incorporating fishing and harpooning) - in the videos scattered slightly upward on this page.