Sea of Thieves' latest update is blocking Xbox Games Pass access
UPDATE: Fixed at last.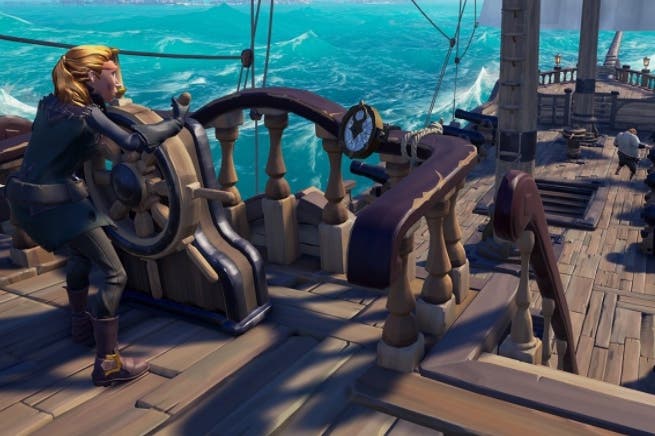 UPDATE 28/3/18: Rare and Microsoft have now fixed the issue which was blocking many Xbox Game Pass owners from playing Sea of Thieves last night.
Still, the issue took seven hours to resolve - too late for anyone to play in the UK - and followed several hours of downtime. If you got any time on the game at all yesterday, you were lucky.
There's no word of any compensation for lost Xbox Game Pass subscription time.
We've now resolved the issue with Game Pass players' access to the game. Players should now be able to get into the game, if you're not able to get in immediately, please try again soon. pic.twitter.com/2qO7ay3keo

— Sea of Thieves (@SeaOfThieves) March 28, 2018
---
ORIGINAL STORY 27/3/18: Sea of Thieves' latest update, which launched earlier today on PC and Xbox One, is preventing Xbox Games Pass subscribers from accessing the game.
Some Xbox Games Pass members on Xbox One and PC - both full subscribers and those taking advantage of the free 14-day trial - are reporting that they're unable to launch Sea of Thieves since downloading today's update. Those affected are seeing a variety of error messages - including code "0x803F8001", which Xbox support says is displayed when players "launch a game or app and we need to check usage rights".
Developer Rare has acknowledged the reported Games Pass problems in a post on Twitter, noting that "Our team are currently investigating an issue affecting Game Pass players and are working to resolve it as soon as possible. We'll update you as soon as we can."
Affected players can keep an eye on Microsoft's Xbox Live Status page, which is currently tracking the issue, for further updates.
Today's Sea of Thieves client update was the first since the game launched last week, and arrived in the form of a full game download, ranging from 10GB-20GB depending on platform. Rare noted the large download size was necessary in order to get fixes out to player as soon as possible. "For our next client update," it said, "we plan to send out a much smaller patch size."
The update was intended to offer a "wide array of fixes across our services, stability and game experience" - including fixes for vanishing tools and disappearing character customisation, as well a host of performance updates. Notably, it did not include Rare's planned introduction of Death Costs, following negative feedback from the Sea of Thieves community.
Sea of Thieves is currently delisted from the Xbox Games Pass catalogue page, presumably until the issues subscribers are experiencing have been resolved.