Sea of Thieves' latest limited-time event is an underwater hunt for deadly mermaid statues
Wetter way to go.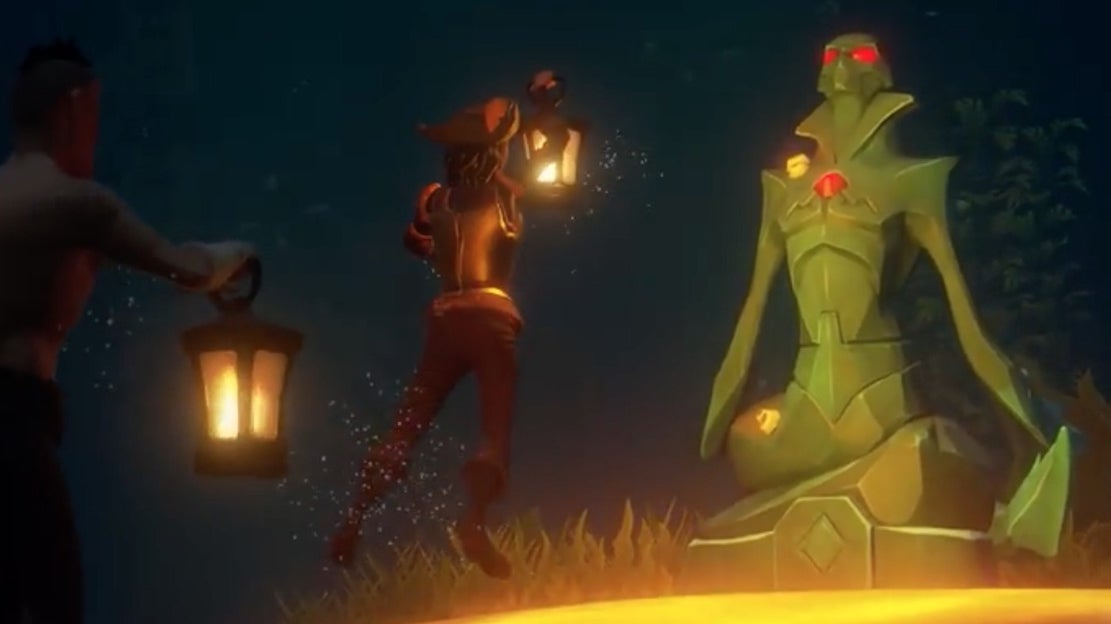 Sea of Thieves' latest update is here, bringing with it another two-week-long Bilge Rat Adventure - this time in the form of the mysterious The Sunken Curse.
This follows on from previous limited-time events Skeleton Thrones and Gunpowder Skeletons, and introduces evil mermaid statues to the world. These health-sapping edifices are located all across the Sea of Thieves, although most can only be found by diving deep beneath the waves.
The general idea behind this latest event is to encourage crews to get wet and start exploring of one of the game's more under-utilised areas: the shallows (and not-so-shallows) surrounding Sea of Thieves' multitude of islands. And as a further encouragement, valuable items, such as artefacts, skulls, and treasure chests, will now spawn on the seabed, waiting to be pilfered.
The overall goal is to find and destroy as many of the new Cursed Mermaid statues as possible, racking up event-only doubloons as a reward. Unfortunately, not all statues are cursed equally; each will heal itself if not attacked quickly enough, but strong curses will require the combined pummelling of up to four players simultaneously in order to destroy. Unlike previous multi-pirate event goals, however, you won't need to team up with other ships to complete the challenges, and it's possible to do the whole thing with a single four-person crew.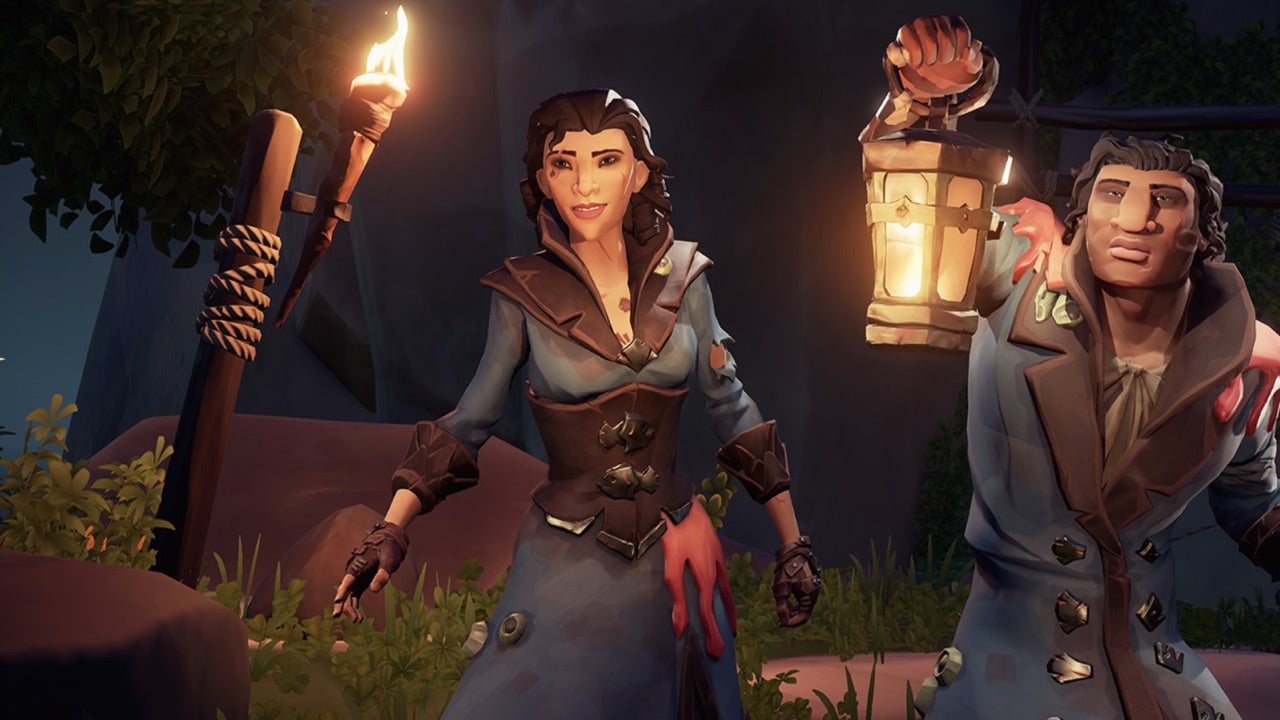 Your hard-earned Bilge Rat Doubloons can be used to purchase new limited-time cosmetics: the hat, dress, and jacket of The Wailing Barnacle set. What's more, completing all standard and legendary challenges will award 150 doubloons, meaning you might have enough left over to purchase gold, or to increase your reputation level with a specific trading company.
As was the case with previous events, all challenges and related commendations will remain in-game for everyone to try once The Sunken Curse is over. However, they will no longer include doubloon rewards, or provide access to the limited-time cosmetics.
Elsewhere, today's update introduces the Wailing Barnacle Tattoo set, which can be purchased at any outpost and will remain in-game post-event, and a new Bilge Rat Flag that can be flown to let other crews know your current objectives on the high seas. For the full run-down of Sea of Thieves' latest updates and improvements, have a gander at the patch notes.
Executive producer Joe Neate also notes in today's accompanying developer video (above) that Rare will be unveiling a new trailer and announcing the release date of Sea of Thieves' next big update, Cursed Sails, next week. This is the second of six large-scale content expansions planned for release in 2018, following on from May's largely excellent The Hungering Deep.
Given that The Sunken Curse event is currently scheduled to run through July 25th, however, it seems likely that The Cursed Sails - which introduces a new roaming ghost ship threat, the three-person Brigantine vessel, and more - will launch on or close to July 26th.