Sea of Thieves lands UK chart number one
Gold.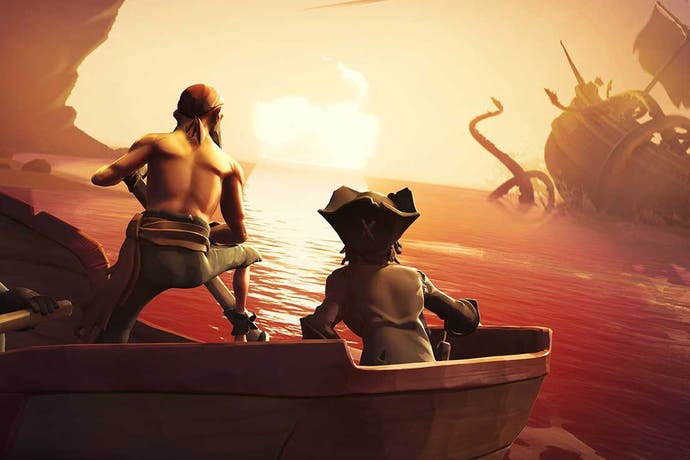 Rare's done it - Sea of Thieves has topped the UK games chart in a busy week for new releases.
Impressively, the PC and Xbox One pirate simulator hit number one just on Xbox One boxed copies alone. (UK numbers company Chart-Track does not count digital sales on PC or Xbox.)
And, of course, those sales do not count anyone playing the game using the cheapest option - via Microsoft's £7.99 per month Xbox Games Pass subscription, which Sea of Thieves is part of.
Five other games sailed into the chart alongside Sea of Thieves, including the EA-published co-op adventure A Way Out - AKA the latest game made by the very enthusiastic Josef Fares. It arrived in second place.
Ni No Kuni 2 entered the chart in third position, just ahead of Assassin's Creed Rogue Remastered in fourth.
Koei Tecmo's AOT2 turned up in 17th place, while Nintendo's Detective Pikachu charted in 23rd.
The full top 10 lies below:
Sea of Thieves
A Way Out
Ni No Kuni 2
Assassin's Creed Rogue Remastered
FIFA 18
Burnout Paradise Remastered
Grand Theft Auto 5
EA Sports UFC 3
Mario Kart 8 Deluxe
Super Mario Oranges