Sea of Thieves is having another beta-style Scale Test this weekend
Checking everything's shipshape.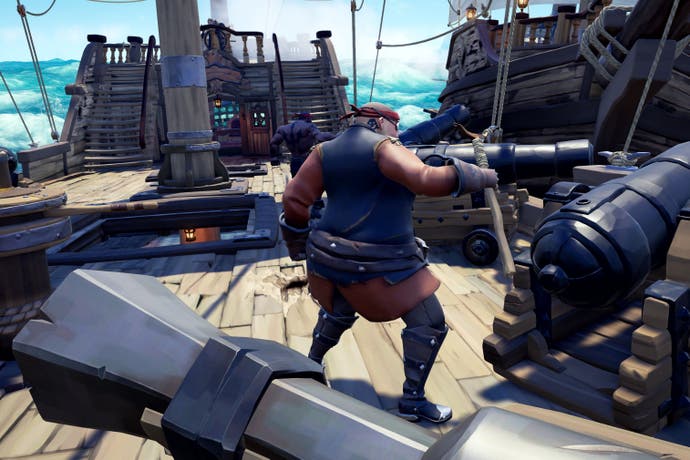 Rare has announced that it's having another beta-style Scale Test this weekend for its delightful multiplayer pirate extravaganza Sea of Thieves.
This latest Scale Test is happening right now on both Xbox One and PC, and will run until 10am, Sunday 25th February in the UK.
If you want to get involved, the same rules apply as in previous beta tests: you'll either need to have pre-ordered the game or to have signed up to the Sea of Thieves Insider programme. I belatedly signed up last weekend and still got access - so there's a good chance that you'll be able to join in the latest shenanigans if you're swift.
Be aware that accessing the beta build can be a little fussy (especially on PC), so it's worth having a read through Rare's official installation instructions first. And don't forget that if you're playing on Xbox One, you'll need an Xbox Live Gold membership.
This weekend's Stress Test will include a similar feature set to the Closed Beta, meaning that activities are once again limited to the Gold Hoarders trading company and its accompanying Voyages. Additionally, Rare notes that the purpose of this latest test is to "drive scale and test issues at a high scale of player concurrency". As such, it will be deliberately throttling performance at times - so don't be surprised if your session isn't entirely, er, smooth sailing.
However, Rare says that it will likely be running another beta closer to launch, offering a taste of the wider Sea of Thieves experience. More information on that will be shared soon.
In the meantime, interested parties might as well see what all the fuss is about with the latest Scale Test. I'll be there, happily playing accordion at the stars from the comfort of my schooner's crow's nest. Please don't sink me.