Sea of Thieves is getting adorable pet dogs in September's update
And a new quest type for the Gold Hoarders.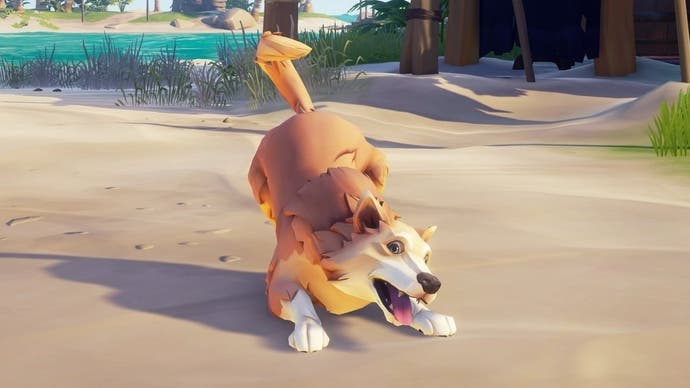 In news likely to fill undead skeletons across the length and breadth of the Sea of Thieves with utmost dread, Rare has announced that pet dogs will finally be coming to its multiplayer pirate adventure in its September update.
First confirmed in seconds-long, blink-and-you'll-miss-it snippet buried in a Game Pass ad during last night's Gamescom Live showcase, Rare has now formally unveiled its forthcoming adorable doggy pets over on Sea of Thieves' official Twitter feed.
Like the game's previous pet additions - cats, monkeys, and parrots - dogs will be available for purchase using real money via the Pirate Emporium, whereupon they can be selected as an ever-present companion for players as their nautical adventures unfold.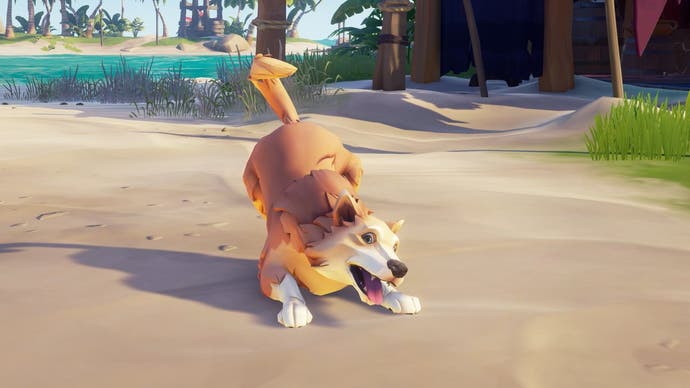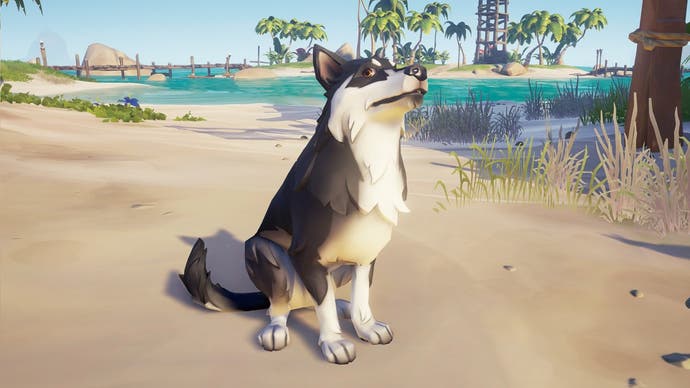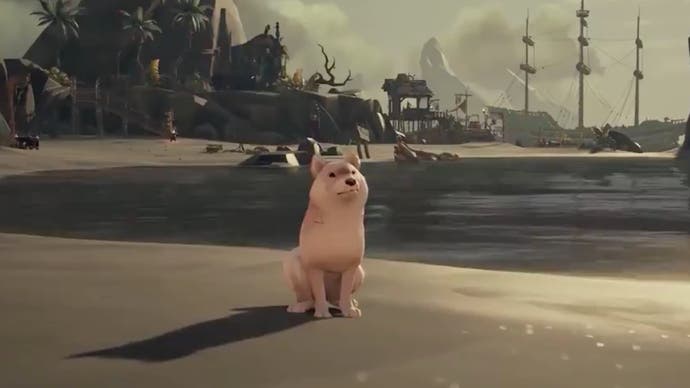 Rare says it'll have "various" breeds available come September, and it's shown two exuberant fur-ball types off in a chat with IGN. I'm not going to hazard a guess at what either of them are, given my limited dog knowledge, but Rare's done a cracking job at bringing them to life - and they're absolute delights as they spin, wag, and aggressively urinate in the video below.
The same video also teases the arrival of a third voyage type for the Gold Hoarders, offering a tantalising glimpse of what appears to be a mysterious, treasure-filled vault. That's not a lot to go on admittedly, but Rare says it'll reveal more closer to release.
Until then, pirates can amuse themselves with the ongoing Summer of Sea of Thieves and Hunters of the Deep live events. The former tasks players with completing a huge range of ocean-spanning tasks in order to unlock equipment, emotes, and a figurehead, while the latter shark-themed event awards player efforts with the striking Shrouded Ghost Ship Set.
You don't have too much time to hoover those prizes up, however; Summer of Sea of Thieves ends on 30th September, while Hunters of the Deep comes to a close on 8th September.