Sea of Thieves' Festival of Giving closes out the year with seasonal challenges and rewards
And it's underway from today.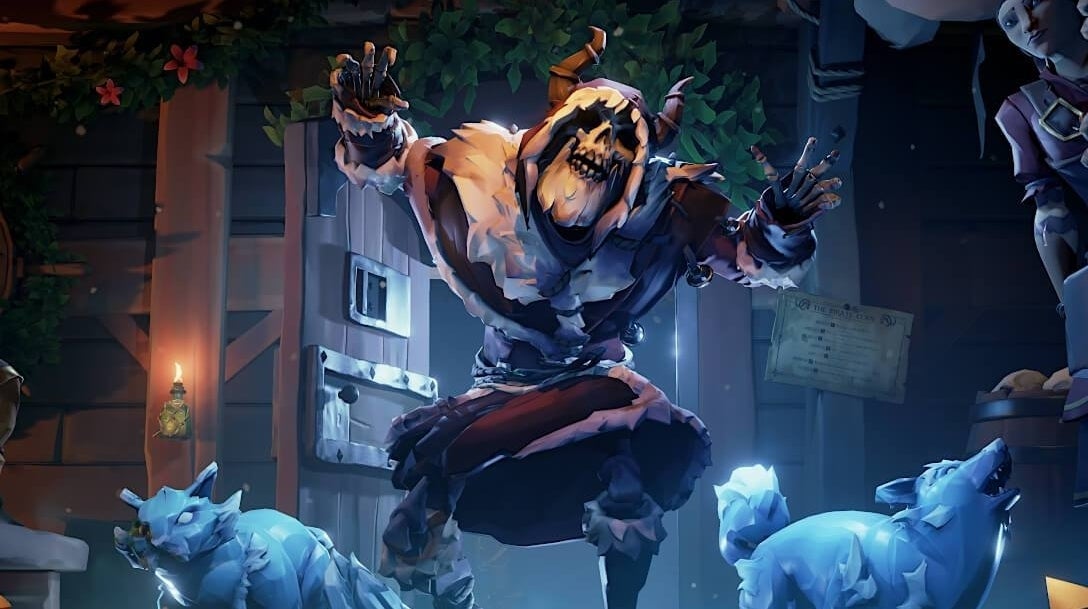 Sea of Thieves has just received its final monthly update of the year - titled the Festival of Giving - and it sees the ocean's denizen getting firmly into the festive spirit with seasonally appropriate challenges, cosmetics, and more.
Alas, it's the third monthly update in a row without any notable new feature additions, but it does offer up another calendar of activities and rewards to keep pirates busy through the holiday season and into the new year while Rare finalises its recently announced battle pass.
Starting today, 9th December, players can embark on the 12 Deeds of Giving, a series of daily challenges very loosely inspired by the old classic Christmas ditty. A new challenge will be unlocked every 24 hours for the next 12 days (you can see them in-game and here), each bestowing a piece of the new Eastern Winds gear set upon players that complete them.
Concurrently, running from today until 30th December, pirates can earn Gold-Hoarder-themed cosmetics by handing treasure chests over to another crew (willingly or otherwise) and letting them turn them in at an outpost. The gifting crew will earn bonus gold for up to five chests a day when an opposing crew cashes them in.
Then, starting on 30th December, the vaguely festive activities makes way for Sea of Thieves' Grogmanay celebrations. Working through the six accompanying fire-themed challenges will gradually unlock three thematically random cosmetic offerings, in the form of the Order of Souls Bucket, the Frostbite Cannon, and Paradise Cannon Flare.
Thankfully, those embarking on the above nautical busywork won't have to swing by Sea of Thieves every day if time is short; once unlocked, all challenges will remain open and achievable until the Festival of Giving event draws to a close on 20th January.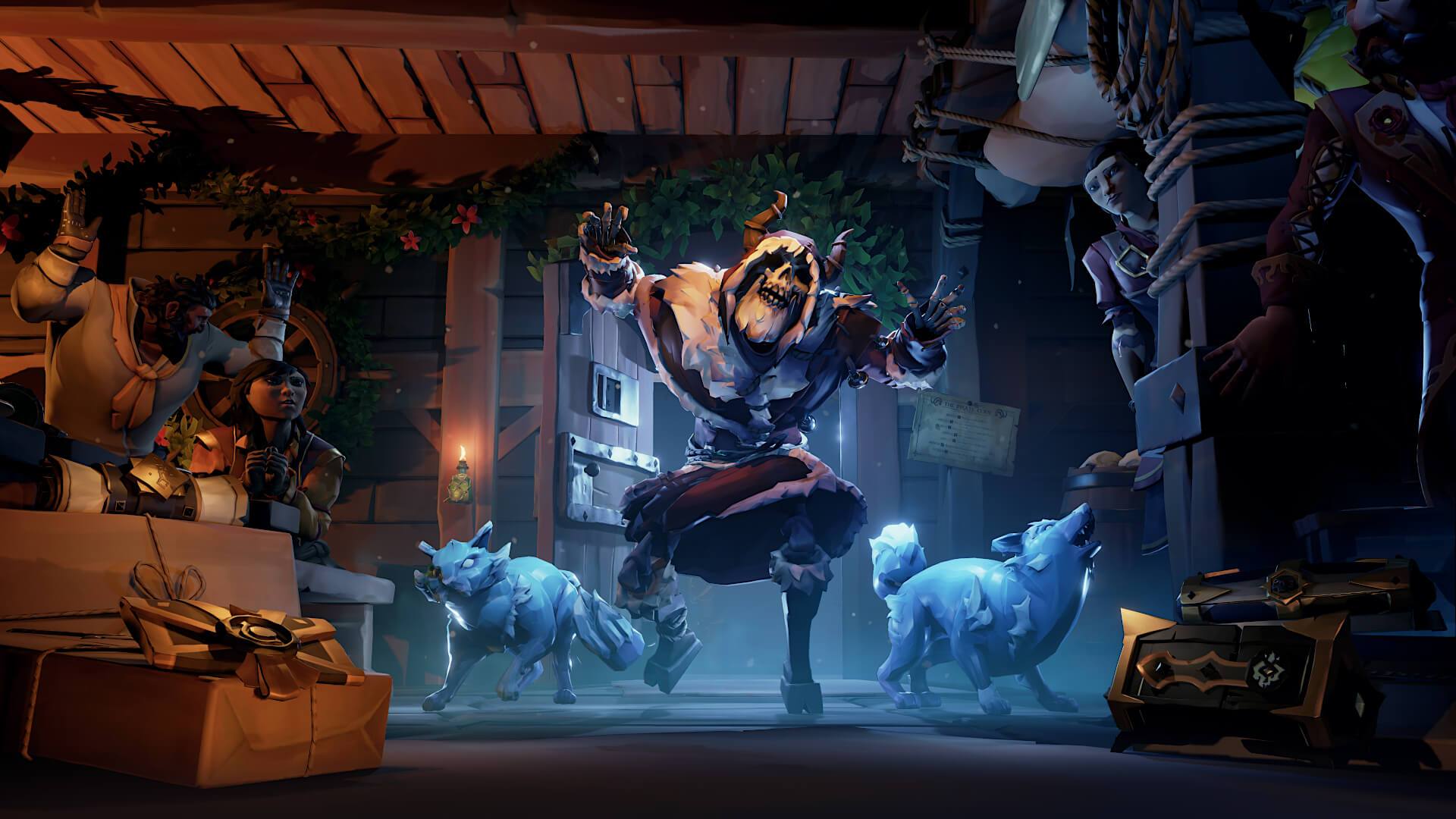 The remainder of Sea of Thieves' December update largely consists of premium cosmetics; there's the ice-themed Frozen Horizon Ship Set, cat and dog pet variants hewn in ice, a sinister skeletal Santa Claus costume, plus other bits of seasonal bric-a-brac in the Pirate Emporium.
Notably, these include the brand-new Cannon Flare cosmetic item type, which creates a unique special effect - such as a blast of confetti, snow, or sinister glowing energy - with every cannon fired once equipped. A couple of these - such as the Banjo-Kazooie-inspired feather spray - have been retroactively added to ship sets, and existing owners of those sets will receive them in their cosmetics chest for free.
However, December's most glorious addition is undoubtedly the new Figurehead of the First Crew, a delightfully silly - and costly (to the tune of 3,202,018 gold coins) - shipwright figurehead inspired by the comically minimalist pirates seen in the original Sea of Thieves prototype. Full details of today's update can be found in Rare's latest patch notes, and there's a visual summary in the update trailer above.
January, of course, marks the advent of Sea of Thieves' newly announced battle pass system, as well as a shift from monthly content drops to a three-month seasonal delivery cycle. So far, Rare has only confirmed a new type of Merchant Alliance voyage to kick off its January update, but hopefully there'll be a few more surprises to keep things fresh until Season Two's arrival.