Sea of Thieves' Closed Beta is happening this month
For pre-orderers and Insiders.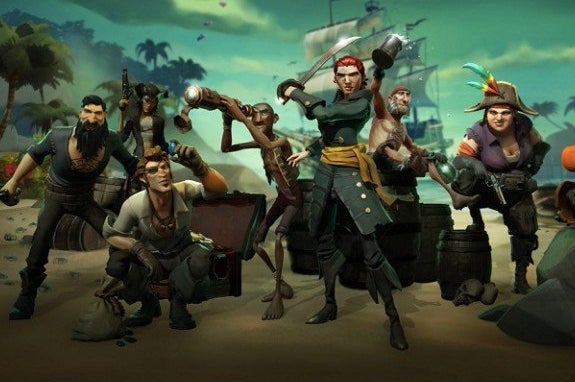 Rare has announced that its piratical multiplayer adventure Sea of Thieves is getting a Closed Beta at the end of the month.
The Closed Beta will run from 12pm January 24th to 8am January 29th in the UK (that's 4am on January 24th to 12am on January 29th PST) and will offer "a full five days of sailing, shanties and shenanigans" according to Rare. Participants will only get to see a selection of the final game's offerings, however, with the studio keen to hold plenty back for release.
If you want to join the Closed Beta, you'll either need to have signed up to Rare's Sea of Thieves Insider Programme before December 1st last year, or you'll need to have pre-ordered the game. The only additional caveat is that an Xbox Live account is required to play on Windows 10, and an Xbox Live Gold membership is needed to play on Xbox One. If you meet those requirements, you can download the Closed Beta client in preparation.
Rare's in full promotional swing right now, in anticipation of Sea of Thieves' March 20th launch on Xbox One and PC. The company recently unveiled a fancy limited edition controller that comes with the exclusive Ferryman Clothing Set DLC.