Sea of Thieves adding battles against wraith-spewing ghost ships in next week's update
Plus a shanty select and eight new tunes!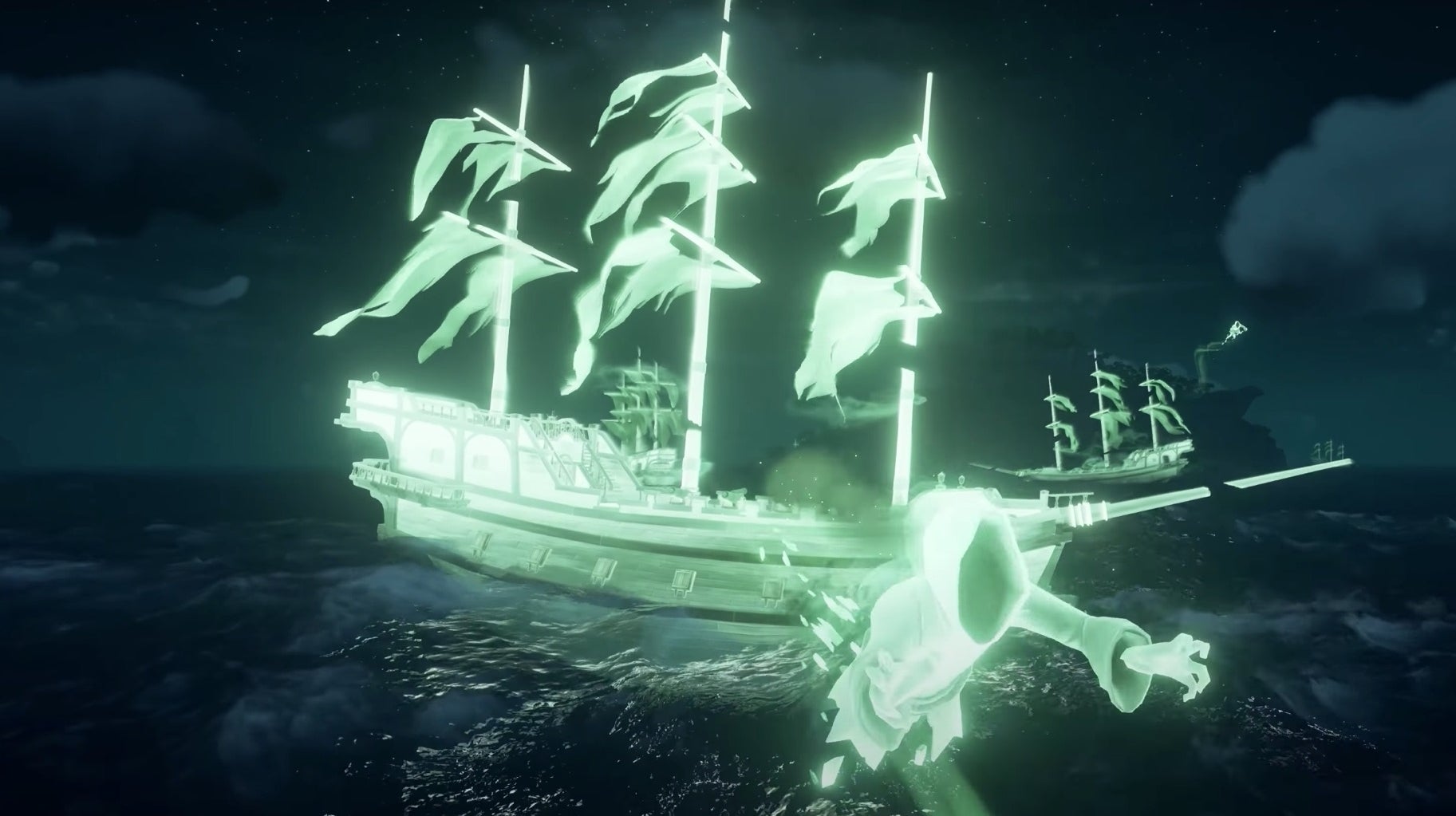 After a relatively quiet update last month, Sea of Thieves is back with a big 'un next week, raining dread upon the ocean with the arrival of wraith-spewing ghost ships from beyond this earthly plane. And, perhaps even more excitingly, a whole new bunch of shanties are incoming so that pirates can fend of the inevitable dread with a bit of a tune.
All this news comes via Rare's latest developer update, in which Sea of Thieves executive producer Joe Neate also spends some time discussing, in light of the ongoing Black Lives Matter protests around the globe, the studio's continuing commitment to creating a more meaningfully inclusive experience for players, and reiterates the teams's zero tolerance stance on racism and discrimination in-game.
In terms of new content, however, next week's major addition comes in the form of ghost ships, a brand-new quest type for the Order of Souls Trading Company. Once a voyage has been accepted, players can take to the seas and prepare to encounter the new enemy vessels, which rend open the air itself to sail across the boundary between the living and the dead.
The ensuing encounter looks to play out somewhat similarly to Sea of Thieves' existing skeleton fleet battles, pitting players against multiple AI ships at once. However, ghost ships - which looks suitably sinister, thanks to their deathly green hues - are armed with fearsome supernatural abilities not available to their corporeal brethren.
There are phantom cannonballs, which take the form of hooded spirits able to sweep menacingly through the air, and the considerably more intimidating wraith balls - screaming faces which can knock a ship back with tremendous force, sending it off course and doing immense hull damage at the same time.
What's more, usual naval combat tactics will need to be adapted here; players attempting to escape the reach of a ghost ship's cannonballs by attacking from the rear will find they drop explosive barrels in their wake - which will need to be eliminated by some swift, sharp Eye of Reach shooting to proceed safely.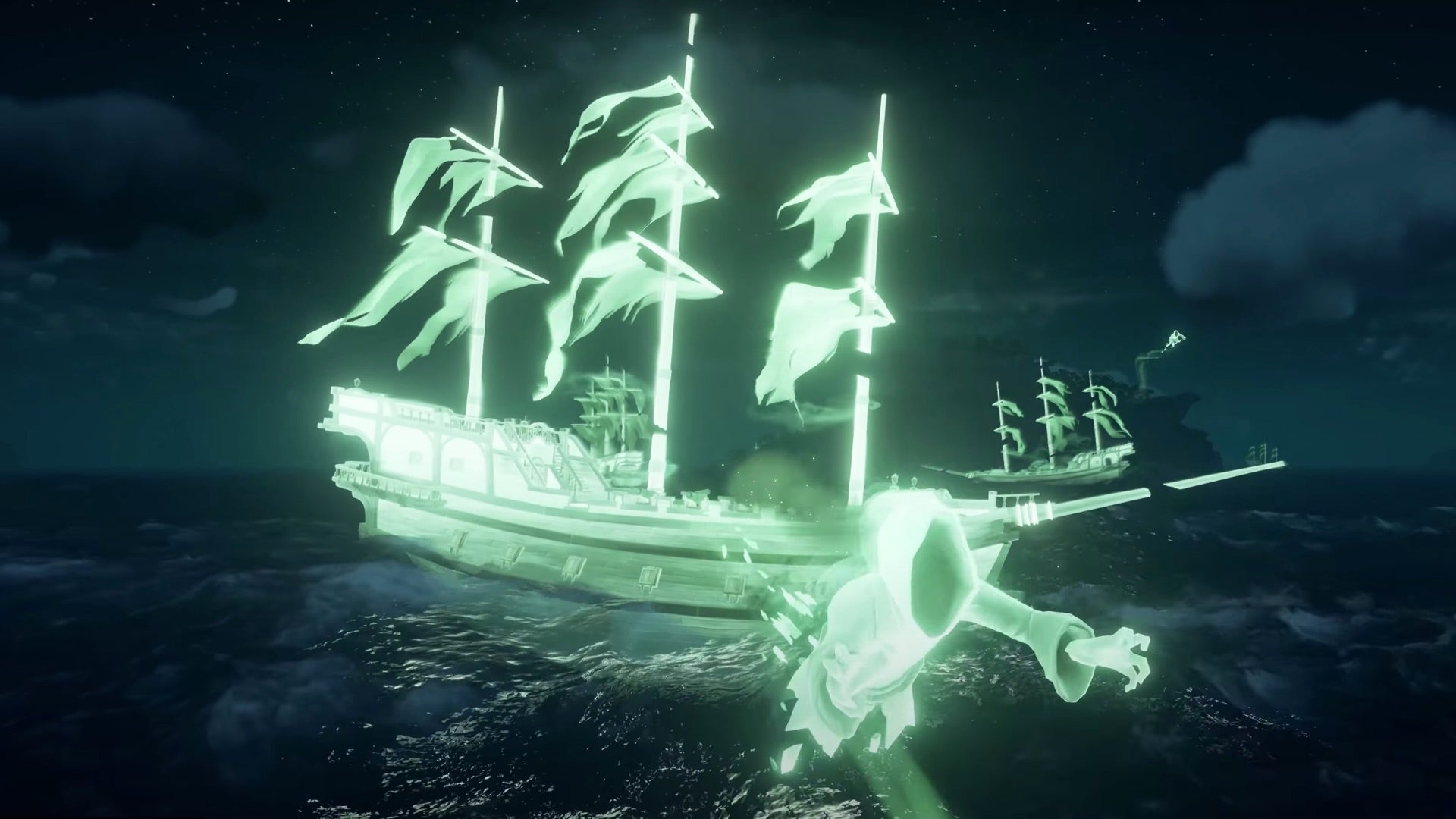 Sea of Thieves' other big addition next week - which, in truth, is very likely to be the highlight of today's announcements for many, given how long the feature has been requested - is the arrival of a new shanty selection tool, enabling pirates to, finally, pick the exact musical ditty they want to play, rather than having to tediously cycle through a random rotation of tunes first.
That's not quite it though! Rare has finally overcome the technical issues it's mentioned previously in regards to implementing additional multi-instrument shanties in-game, and next week's update with introduce a whopping eight new nautical bops for players to get stuck into.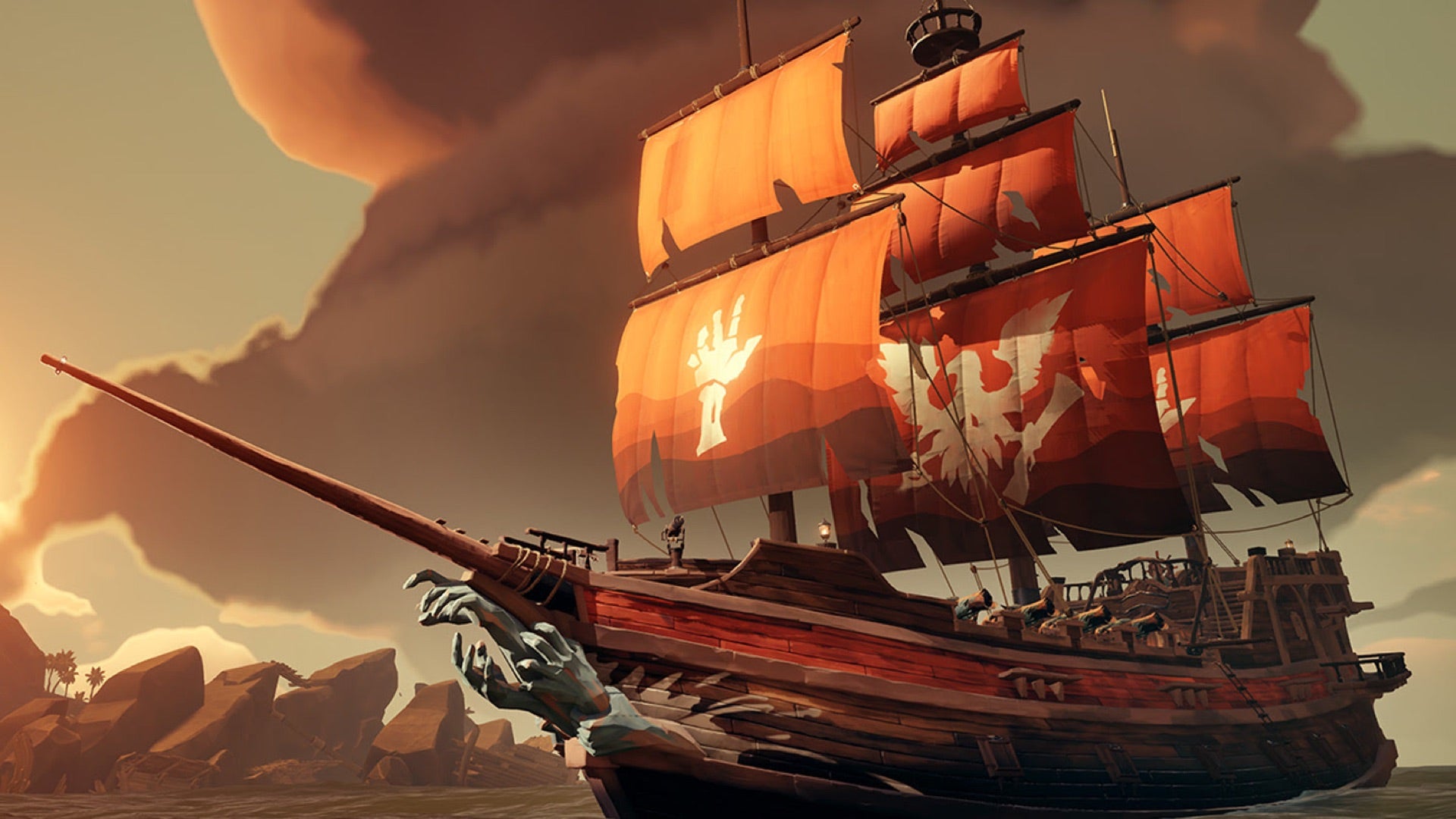 Joining the existing fivesome of Bosun Bill, Ride of the Valkyries, Grogg Mayles, Becalmed, and Summon the Megalodon, will be - based on a squint at the paused video, at least - a blend of familiar Sea of Thieves tunes and classics. I spied Stitcher's Sorrow, Seek the Dead, Maiden Voyage, Who Shall Not be Returning, and We Shall Sail Together, in there, plus Jolly Good Fellow, Happy Birthday, and what I'm assuming is the 1812 Overture.
Anyway, all this (and presumably a bit more) will be included in Sea of Thieves' Haunted Shores update, which arrives next Wednesday, 17th June. And if you're looking for something to do in the meantime, Rare is currently running a week-long limited-time event until 16th June, giving players the chance to acquire the new Blighted Ship Set, inspired by State of Decay. A hull, figurehead, sail, and flag can be unlocked by completing specific challenges, all of which are detailed on Sea of Thieves' recently launched event hub.