Screencheat sneaks onto consoles next month
Out of sight.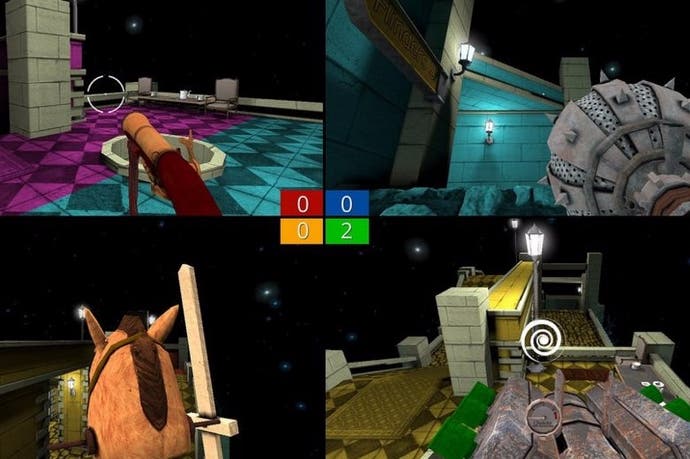 Screencheat - the experimental splitscreen first-person shooter where everyone is invisible and you have to gauge your opponents' location by looking at their quadrant of the screen - is coming to PS4 and Xbox One on 1st March, developer Samurai Punk has announced.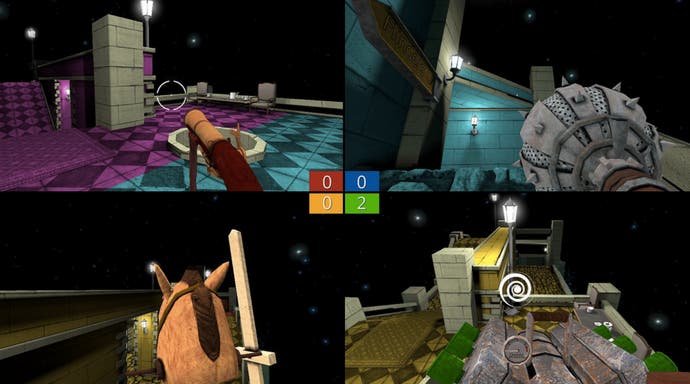 The game originally launched on Steam back in October 2014. It was supposed to make it to consoles late last year, but obviously that didn't happen. The good news is that this console port will contain all the add-on content Samurai Punk added over the last year to the PC version. This includes more maps, weapons, modes, mutators, customisation options, solo training challenges and AI bots.
Screencheat supports up to four-player local co-op, but you can play with up to eight people with a mix of local and online play.
Here's a new trailer offering a glimpse of how Screencheat looks on consoles: