Saints Row: The Third gets standalone expansion
Enter the Dominatrix adds super powers, alien invaders.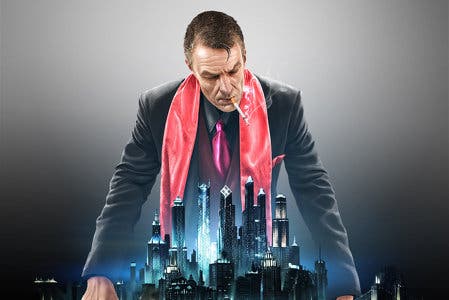 OTT open world actioner Saints Row: The Third gets a standalone expansion this Autumn on PC, PlayStation 3 and Xbox 360, publisher THQ has announced.
Titled Enter the Dominatrix, it picks up directly after the end of the original release. The leader of the Third Street Saints has been abducted by an extraterrestrial warlord called Zinyak - who has eyes on invading earth - and locked in an elaborate virtual reality simulation.
"This simulation program looks and feels like Steelport, but it is the world that has been pulled over your eyes to blind you from the truth. Here, you are a slave. Welcome... to the Dominatrix," explained the announcement blurb.
The key new gameplay feature appears to be the addition of super powers, in response to popular fan feedback.
"Faster than a speeding cyber jetbike, more powerful than a roided-out Luchadore, able to leap flying aircraft carriers in a single bound... That's the power you'll find inside the Dominatrix. Use it for good. Use it for evil. Use it for whatever you want. As always in Saints Row, it's up to you," commented THQ exec Danny Bilson.
"With a franchise with more than 11 million units shipped globally, it's incredibly gratifying to have the flexibility to give Saints Row fans the features they want most."
There's no word yet on a price, or whether the add-on will be a digital-only release.